Apr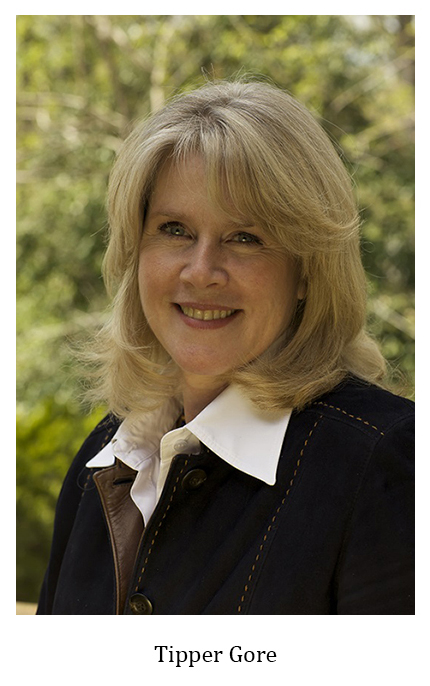 il 16, 2018—The former Second Lady of the United States and the first Latina ever to serve on the Superior Court of Ventura County will receive honorary doctorates at CSU Channel Islands (CSUCI) Commencement on May 19, 2018.
Ventura County Superior Court Judge Michele Marie Castillo will receive an Honorary Doctor of Laws and Former Second Lady Mary Elizabeth "Tipper" Gore will receive an Honorary Doctor of Humane Letters for their pioneering work in their respective fields.
President Erika D. Beck, Ph.D. will confer the honors on Castillo during the morning ceremony and Gore will receive her doctorate during the afternoon ceremony.
Gore is most widely known for her role as Second Lady from 1993 to 2001, and Castillo is the first Latina to serve on the bench in Ventura County.
"It is a true honor to recognize and celebrate the achievements of both of these highly accomplished and inspirational women," Beck said. "They both have led remarkable lives that serve as examples of the aspirations Cal State Channel Islands holds for our diverse student population."
Gore's relationship with CSUCI is a new one, but when she learned of the University's dedication to providing a quality education to those who may never before have considered college, she offered her wholehearted support.
"I really have a feeling of affinity and want to help the university. I saw the diversity of the student body and got a sense of the campus and I thought 'This is what education is all about'," Gore said "It speaks to my values and what this country represents."
Born in Washington D.C., Gore grew up in Arlington, Virginia with a passion for photography and music. She worked as a freelance photographer with the Nashville-based newspaper, The Tennessean, and performed as a drummer in an all-girl band in high school called "The Wildcats."
Gore once sat in with The Dead during a 2009 concert for the song "Sugar Magnolia," and recently played drums alongside music legends Willie Nelson and Herbie Hancock.
Gore often uses her photography skills for books designed to shed light on social justice issues, with mental health front and center, serving as the Mental Health Policy Advisor to President Bill Clinton.  Her goal is to remove the negative stigma surrounding mental health issues, which she hopes will encourage more people to seek help without shame.
Her collaborative book, "The Way Home: Ending Homelessness in America" captured the plight of those living in desperation on the streets, many of them suffering from mental illness.
"There is a lot of misrepresentation of the homeless and it's always been my desire to educate the public on how people fall into this situation," Gore said.
Gore earned a Bachelor of Science in Psychology from Boston University and later earned a Master's degree in Psychology from Vanderbilt University in Nashville. She said her grandmother taught her to "take education very, very seriously because it's the one thing no one can take away from you," she said.
Gore now splits her time between homes in Virginia and Santa Barbara, where she is closer to friends and family in Los Angeles and the Central Coast.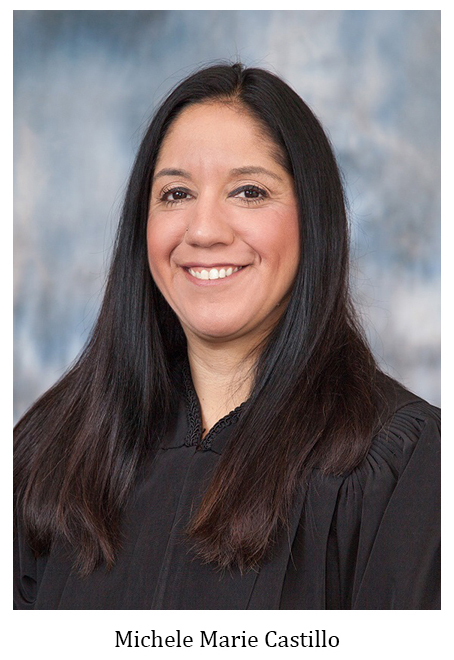 Castillo was raised in Ventura County in far from ideal circumstances. Her father struggled with addiction and her mother gave birth to Castillo when she was just 16.
"It actually forced me to grow up a little faster," she said. "In addition to that, homework was my escape. It forced me to retreat to my room and concentrate on my studies."
Castillo was excited to enter high school in Ventura, and talk to a guidance counselor about all the classes she wanted to take.
"I said 'I want to take honors this and honors that,' and he said 'Why do you want to take those classes? Don't you think you'd be better in home economics? Or remedial math?'" Castillo said.
Through it all, a book on Martin Luther King, Jr., which she bought for $1.50 in second grade inspired her to succeed in school and enter a life of public service and social justice.
Castillo took college classes at UC Santa Barbara and Stanford University while still in high  school, then went on to earn double Bachelor of Arts degrees from UCLA and a law degree from Thomas Jefferson School of Law. She also earned a certificate in International Human Rights Law/International Rights of Women from Oxford University in England.  She served as a superior court commissioner in Ventura County and as a deputy public defender in Ventura and Fresno Counties.  In 2016, she became the first Latina Superior Court Judge in Ventura County. 
Castillo is enthusiastic about CSUCI's mission to help all students realize their potential—regardless of circumstances or socioeconomic status.
"I know the University is very involved in accepting first generation students," Castillo said. "These are typically kids who have not necessarily had role models or access to higher education."
Castillo plans to give CSUCI graduating seniors the encouragement that was hard to come by when she was growing up.  Her advice?
"Dream big and take steps to make those dreams come true," she said.