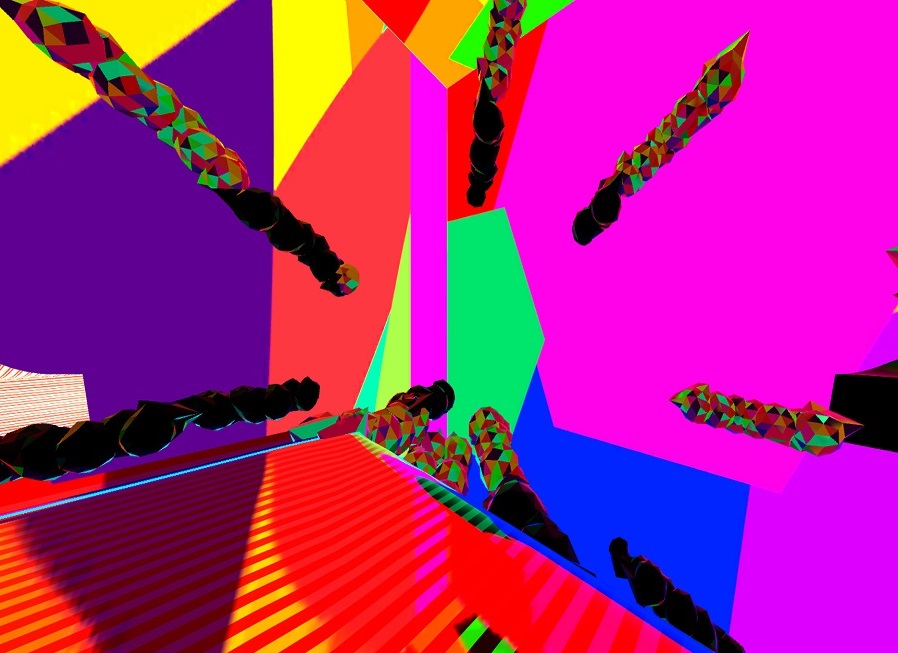 Nov. 5, 2018 - Students of a CSU Channel Islands (CSUCI) alumnus who is now teaching art at Westlake High School will be among the artists on display from Nov. 5 through Dec. 6 in Napa Hall on the CSUCI campus.
The CSUCI Palm Gallery will feature a selection of Westlake High School art students' work called "Warrior Country," curated by CSUCI Art Program alumnus Julia Bush.
The November art show reception, which centers on students, graduates and alumna, is scheduled for Thursday, Nov. 15 from 6 to 8 p.m. in Napa Hall.
"The approach to these November exhibits was to display the many levels of art apprenticeship," said Art Lecturer Christophe Bourely. "Showing with us are 28 art students from Westlake High School curated by their instructor, Julia Bush, a CSUCI alumnus, three UC Santa Barbara MFA (Master of Fine Arts) graduates and two recent CSUCI graduates. The overall effect is a treat for eyes of all ages."
Showing in Napa Gallery is a journey through time, space and color called "Vista," a group show from the three UCSB MFA graduates: Lucy Holtsnider; Jimmy Miracle and Carlos Ochoa.
Holtsnider, who now lives in New York state, uses handmade paper and collage to create abstract prints and compositions similar to geologic layers or topographic maps.
"Since these collages are abstract, they don't refer to a single place or natural phenomena, but rather a composite of places I've seen and experienced," Holtsnider said. "My awareness of the ecological damage being wrought by climate change is always at the back of my mind, and often leads to my collages having a somewhat grave or solemn resonance."
Miracle, who teaches art in the Santa Barbara area, is what Bourely describes as an "audacious and free-spirited" artist, although his painting technique is very traditional, varying from Renaissance to Impressionism.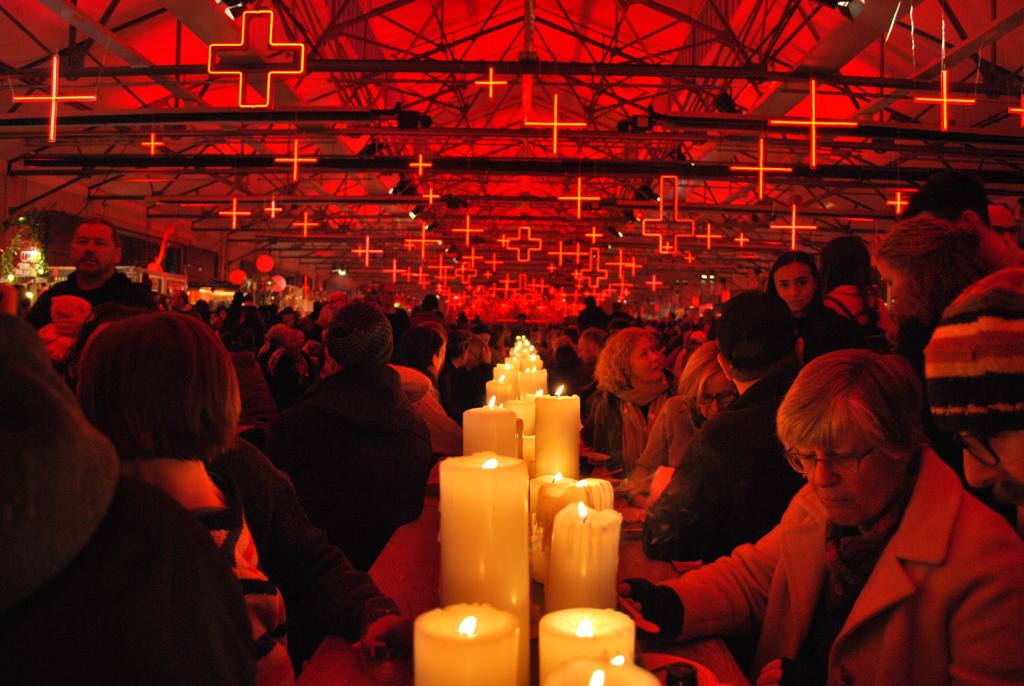 Miracle will share luminous plein-air landscape paintings of his immediate surroundings in Goleta with a string of pieces that will snake through Napa Gallery.
In the center of the gallery on a pedestal will be Ochoa's virtual reality goggles, where guests can experience the Los Angeles artist's digital work — a moving, three-dimensional collection.
The "Warrior Country" collection from the Westlake High School advanced art students is a selection of their best work from the portfolios they created in Bush's classes.
"They got to choose whatever piece they wanted," Bush said. "So there is photography, painting, printmaking and digital work, to name a few media. There is collage, caricatures, portraits of people, landscapes. What unifies this collection is the people, the landscapes — trying to capture what's around us in everybody's original point of view."
CSUCI's Grad Wall 1 will feature a collection of character and creature designs by CSUCI alumnus David Villalobos called "Gigawatt."
"Gigawatt" is set in a dystopian world where artificial intelligence has merged with the material world resulting in a hybrid form of living architecture — and it's not a friendly place for humans.
One of the last surviving outposts of humanity, Gigawatt, has risen to the challenge by figuring out ways to combat these architectural nightmares.
A collection called "Unrefined" by CSUCI alumnus Sian Harrelson will be on Grad Wall 2. Harrelson, who lives in Idaho, works primarily in digital art, relying on shape, line and color to create dynamic characters from her imagination, or from popular TV shows or videogames.
Hers is a collection from her unconscious, or "an attempt to pick through the stream and display some of the goings-on in my brain," she said.
For more on the upcoming exhibition visit: https://art.csuci.edu/exhibitions/.