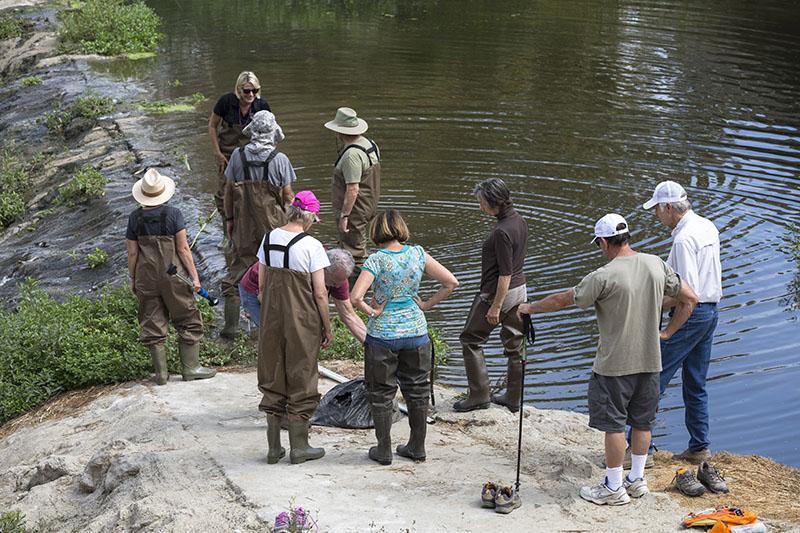 Dec. 10, 2018 — Enrollment will begin right after the new year for the Osher Lifelong Learning Institute (OLLI) at CSU Channel Islands (CSUCI) for the spring semester with climate change, psychopathology, antebellum America and Sherlock Holmes among the offerings.
CSUCI's popular OLLI program promises to get even better and reach even more people thanks to a $25,000 grant from the Bernard Osher Foundation, named for OLLI's founder.
CSUCI's Director of Operations for OLLI, Nicholas Fuentes, said the grant will be used to encourage even more students to take advantage of the university-level classes designed for those who are 50+ years old. Fuentes said the grant will also be used for such things as more accessibility such as transportation, hearing devices and scholarship funds for seasoned adults who may not know about OLLI or are unable to afford it.
Since OLLI began at CSUCI in 2004, the program has offered hundreds of classes for the mature adult in the sciences, art, history, literature, current events, film, music and a multitude of other subjects. Fuentes stressed that the program is unique among the classes Ventura County offers for older adults.
"Our county has some great community colleges and they offer great arts and recreation classes. Adult education offers lots of how-to classes," Fuentes said. "But we're the only game in town teaching theory, teaching university-level courses. There are plenty of places to learn how to paint on your iPad but we're the only place that can tell you how that iPad is made."
There are three classes left in the fall semester that OLLI students can attend: "Guilty Until Proven Innocent" on Dec. 12 with former Ventura County Public Defender Steve Lipson; "China's Education System" by BiJian Fan, Ph.D.; and on Saturday, Dec. 15, "The Pompeii Exhibit: Erupting Near You!" by Megan Gately, Associate Director of Education/School Programs at the Ronald Reagan Presidential Foundation and Institute.
OLLI students do more than attend classes. They have been involved in more service activities such as a clothing and food drive and Fuentes has even more plans to enhance the program.
Scheduled for the spring semester is a trip to Japan and to the Los Angeles opera.
Cost is $15 per class. For times and dates of the remaining fall classes and for more on the spring classes visit: go.csuci.edu/olli.