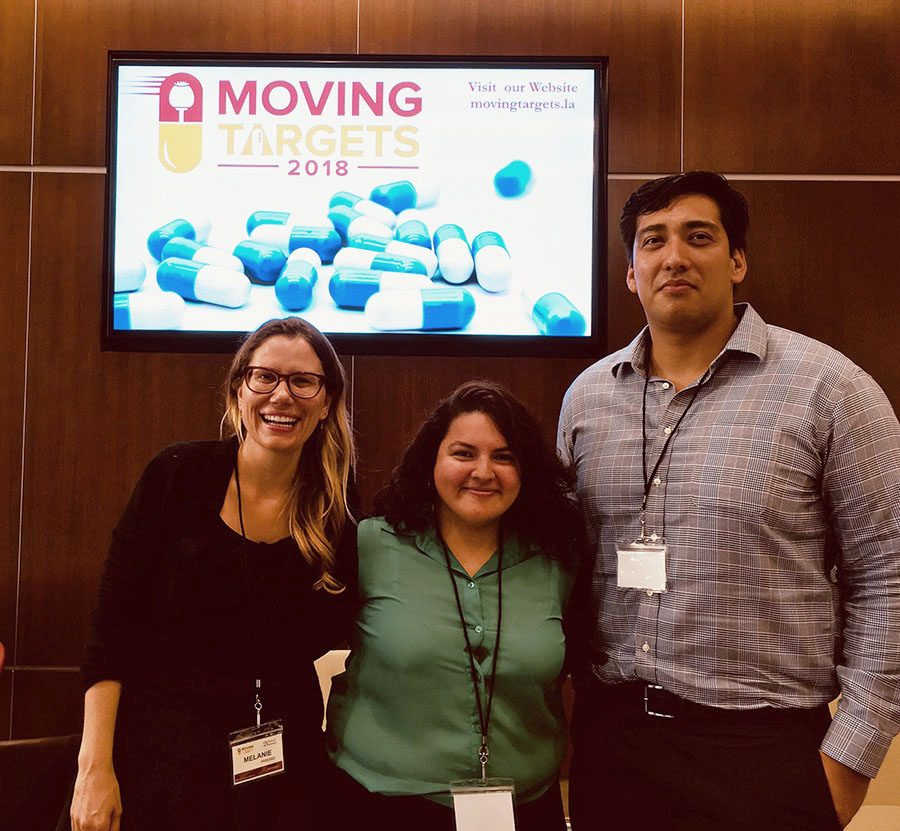 Sept. 10, 2018 — CSU Channel Islands (CSUCI) scientists are hoping to develop an artificial retina to improve the vision of people with certain types of blindness.
CSUCI Assistant Professor of Chemistry Melanie Pribisko, Ph.D., - who helped develop the technology as a postdoctoral scholar at the California Institute of Technology, and Robert Chow, M.D., Ph.D., a professor of physiology and biophysics at the Keck School of Medicine at the University of Southern California (USC), were awarded $200,000 from the National Science Foundation for their project: "Molecular Artificial Retina for Vision Restoration After Photoreceptor Loss."
"Our current goal is to determine if there are any side effects to the technology," Pribisko said. "I thought this would be fantastic for our undergraduate researchers at CSUCI. Many of them are thinking about going into the pharmaceutical field."
The grant funded summer research for Pribisko and two CSUCI Chemistry undergraduate students, Azucena Perez and Rodolfo (Rudy) Saldana, enabling them to collect data for an upcoming manuscript. Both students say the experience has been fascinating.
"The type of research was something totally new for me," Perez said. "I was very excited to find out there might be a way to reverse macular degeneration."
"Between classes and work, there is always time for research at school," Perez said. "It is actually great to have something different where it isn't focused in a classroom environment. Since I have studied most of the material that I have encountered, reading the research journals helps expand my knowledge."
Saldana was impressed with the level of detail and documentation required for research versus regular classroom lab work. He was challenged every step of the way, but found it exhilarating and inspirational to be around other research scientists.
"Attending conferences and seeing what breakthroughs scientist have accomplished and how they have changed the world with their accomplishments has been a very exciting and monumental experience," he said. "Hopefully I can be a part of that one day."