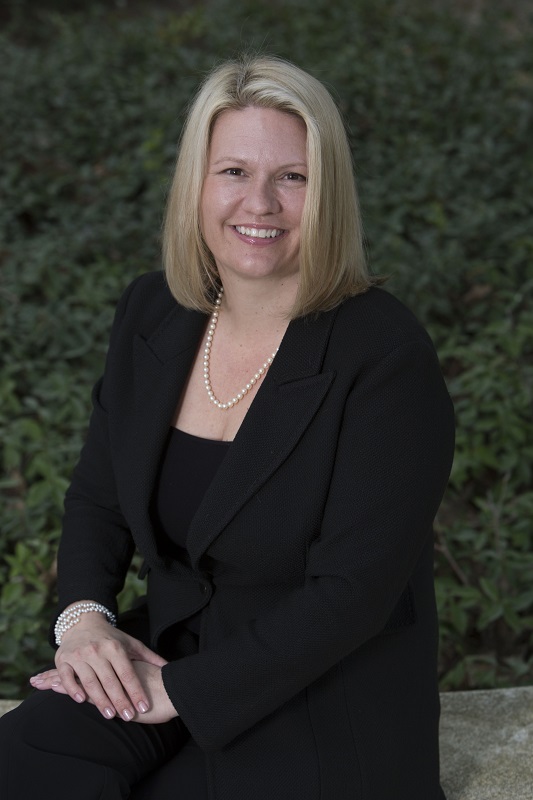 Feb. 8, 2018 — It's been more than 15 years since CSU Channel Islands (CSUCI) welcomed its first class of 629 transfer students. Now, the newest University in the 23-campus CSU system has more than 7,000 students, and the campus is still growing.
CSUCI President Erika D. Beck, Ph.D. will discuss the University's history, and plans for the future at the 2018 CSU Channel Islands (CSUCI) Connection Luncheon, hosted by the Camarillo Chamber of Commerce.
The luncheon and State of the University address will be from 11:30 to 1:30 p.m. on Thursday, Feb. 15 at Spanish Hills Country Club at 999 Crestview Ave. in Camarillo. Students will have an opportunity for business networking with area Chamber members from 10:30 a.m. to 11:30 a.m.
Beck will also discuss some of the University's accomplishments of 2017 and map out the vision for the campus based on the needs of a 21st century job market.
"I will be discussing how we are creating a new kind of University, improving graduation rates, and preparing our students for jobs that may not even exist yet," Beck said. "We are working with business, industry and community partners to help alleviate the projected shortage of more than one million college-educated employees that our innovation economy will require by the year 2030. We are working diligently to ensure that our graduates are prepared to engage as citizens and professionals in addressing the many opportunities and challenges facing our community."
Cost for the event is $40 for Chamber members and $55 for non-members. Guests can host a CSUCI student for $35.
For more information, call 805-484-4383 or email Shelby@camarillochamber.org. You can also register online at: www.camarillochamber.org.