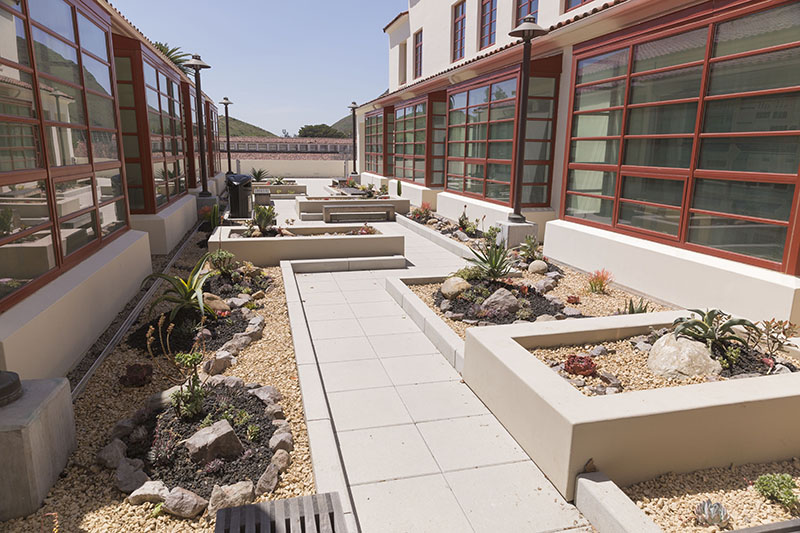 April 9, 2019—Employees at Patagonia Ventura can visit their young children during work at an on-site child care facility. They get a stipend for carpooling, biking or walking to work. Since the company was founded, it has given away more than $100 million to environmental causes around the world.
These are just some of the elements of one of the area's signature companies that have worked to become a certified B (Benefit) Corp.
Business owners, managers, prospective entrepreneurs or those simply curious about B Corp status can learn what it takes to be a certified B Corp at a free public seminar on Monday, April 15 from 6:30 to 8 p.m. at the Camarillo Public Library at 4101 Las Posas Road in Camarillo.
CSU Channel Islands (CSUCI) Assistant Professor of Management Maria Ballesteros-Sola, Ph.D. and Patagonia Senior Manager of Product Responsibility Elissa Foster, Ph.D., will cover the requirements, advantages and limitations of becoming B Corp certified, and then field questions from the audience.
B Corp certification is issued to for-profit companies by B Lab, a global nonprofit organization with offices in four continents. Companies with B Corp status observe rigorous standards of social and environmental responsibility such as good labor practices, environmentally sound goods and supply chains, and philanthropic support for a chosen cause.
"Patagonia became California's first B Corp at the end of 2011," Foster said. "Since then, it's become quite a movement. I think people are becoming aware of the complexity of making consumer goods and want to buy things are that are sourced responsibly. And as more businesses join collectively, we are proving that it is possible to run a successful business that is not at the expense of our planet."
Ballesteros-Sola agrees that the move toward businesses with a conscience is growing, and that the body of knowledge about social business at CSUCI can serve as a roadmap for those wishing to pursue the designation.
"It used to be that smaller companies were more interested in becoming B Corps certified, but now we are seeing larger companies interested," said Ballesteros-Sola. "And, these companies are attracting a lot of Millennials who want to work in businesses with a higher purpose."
According to Forbes, the most recent Deloitte Millennials survey indicates that almost 40% of respondents said the goal of business should be to 'improve society' (second only to 'generate jobs' in terms of priorities). And in an earlier study by the Intelligence Group, 64% of millennials said it was a priority for them to make the world a better place – while 88% wanted "work-life integration."
Ballesteros-Sola has invited her students to come to the presentation as many are interested in both business and social responsibility. 
"I think it's good for students to know there is a different way to do business," Ballesteros-Sola said. "It used to be that if you wanted to make money, you go into business. If you want to do good deeds with social issues, you work for a nonprofit. Now you can use business to do good."