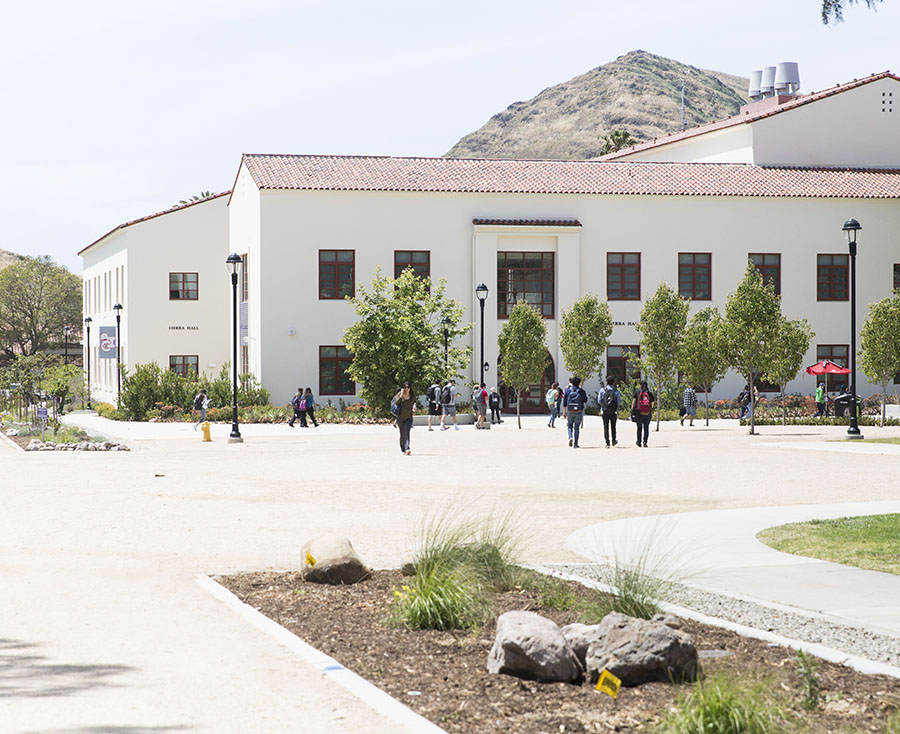 Sept. 3, 2019 — CSU Channel Islands (CSUCI) has been named in the Top 25 "Best Bang for Your Buck" Colleges in the West in the annual college guide published by Washington Monthly.
Washington Monthly ranked CSUCI No. 22 on the 2019 list, up from No. 26 in 2018 and 2017.
The "Best Bang for Your Buck" category measures factors such as cost of tuition, graduation rates for first-time, full-time students, but puts special emphasis on social mobility, which describes how much a graduate can improve the socioeconomic circumstances for him/her or the family.
CSUCI President Erika D. Beck said the University is singularly dedicated to first generation college students who are seeking a pathway to the transformative power of higher education.
"We are extremely proud of our success in offering the highest quality educational experience to students of our region, many of whom are the first in their families to attend college," Beck said. "We have many innovative programs to help all our students achieve their highest educational and professional aspirations, not only improving their own lives, but the lives of their families for generations to come."
When the bimonthly nonprofit magazine first published its "Best Bang for Your Buck" category in 2012, the rankings were drawn from first-generation student graduation rates, the percentage receiving Pell Grants and the typical price that moderate-income families pay for college after grant aid. When more data on social mobility became available in recent years, there has been more focus on social mobility, where CSUCI has consistently done well.
One of CSUCI's most recent scores was from CollegeNET, which ranked CSUCI 23rd out of 1,380 universities in the nation in the "Social Mobility Index" (SMI) (2018). The SMI measures the extent to which a college or university educates more economically-disadvantaged students at a lower tuition rate, then graduates them into promising careers.
All of the 23 California State University campuses ranked among the top 100 best "Best Bang for the Buck" Colleges in the West.
To learn more visit: https://washingtonmonthly.com/2019college-guide.