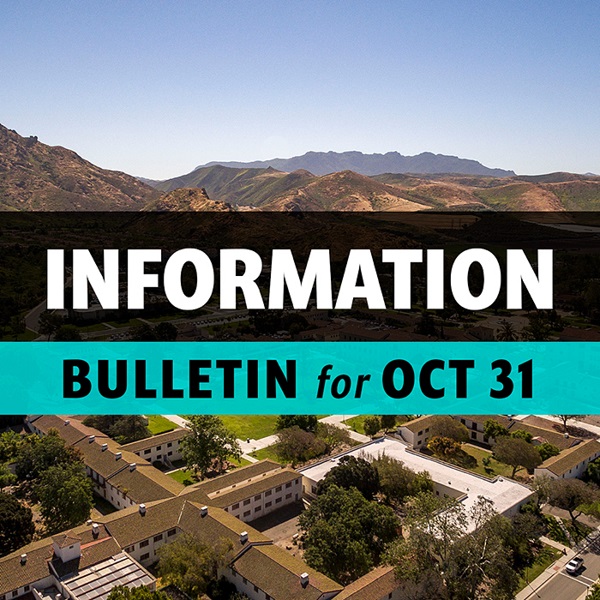 Oct. 30, 2019 – CSUCI will continue to be closed on Thursday, Oct. 31 with classes and activities canceled due to the extreme winds and unpredictable air quality as a result of the Easy Fire occurring in Simi Valley.
The campus is monitoring the fires, air quality and winds very closely. At this time, the University is safe and not being threatened by any fires; however, out of an abundance of caution and the impact of local road closures, the campus will continue to be closed on Oct. 31.
Students who live on campus may remain in housing and dining services will remain open.
At this time, classes at the Goleta campus will continue as scheduled.
University Glen residents should monitor www.vcemergency.com for updates directly impacting their residences.
Additional updates about when the campus will reopen will be posted at www.csuci.edu or you may call our Information Hotline at 805-437-3911.