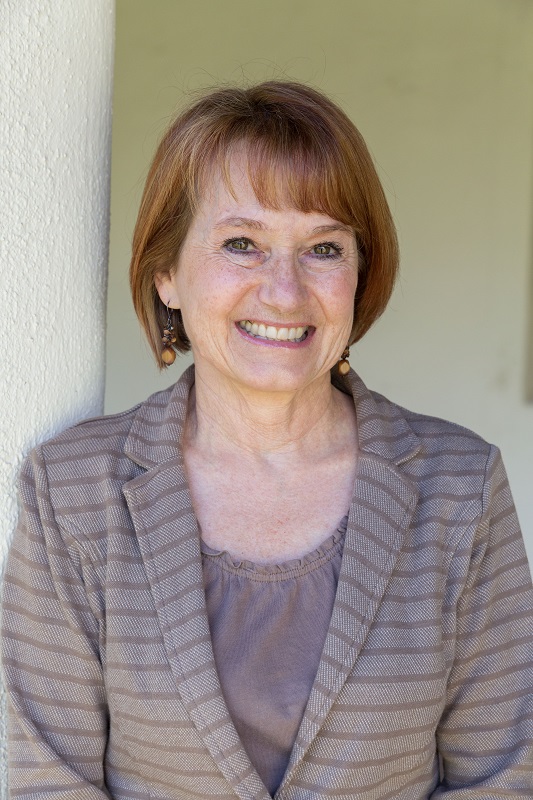 Feb. 11, 2019 - Her imagination and compassion in the classroom are among the characteristics that prompted a national nursing education company to choose CSU Channel Islands (CSUCI) Assistant Professor of Nursing Colleen Nevins to receive the 2018 "Nurse's Touch" nurse educator award.
Since 2012, Assessment Technologies Institute (ATI) has been awarding a handful of nurse educators across the country the "Nurse's Touch" award to recognize not just their mastery of clinical skills, but also their deep understanding of the human side of nursing. ATI awards nurse educators who embody all of these qualities in the classroom in order to teach the next generation of nurses that same sense of compassion.
When Nevins learned she was one of four nurses across the nation to receive this honor, she was floored, having had no idea she had even been nominated. 
"I'm humbled and feel extremely honored to be recognized with an award that symbolizes compassion in nursing and methods we use to teach the next generation," she said.
Associate Professor of Nursing Jaime Hannans nominated Nevins because she thought Nevins epitomized the spirit of compassion and creativity that ATI was seeking to reward.
"Students feel comfortable going to her, even if they have a personal issue," Hannans said. "She's had two different research projects in which she has included students. She brings them in and they're getting published. Colleen has advised the CSUCI Student Nurses' Association and Red Cross campus clubs. She's done so many different things in her classroom, including the Virtual Reality training. I thought, 'She's perfect for this award.'"
Nevins said her philosophy is to empower nursing students and honor different ways in which her students learn.
"I consider it important to be innovative," she said. "Capturing their interest and making sure they have a good understanding of content. I try to tailor my teaching to a multitude of needs. For example, if I'm an auditory learner, my principal way of learning is listening. If I'm a visual learner, I like videos or I like to bring that patient setting into the classroom."
Nevins likes to create patient scenarios using case studies and designs assignments so it encourages critical thinking and discussion. She also uses technology, such as Virtual Reality in which nurses don googles and headgear that puts them in the shoes of a patient with dementia or some other ailment.
Above all, Nevins stresses to the student nurses that they are there to care for patients, regardless of race, ethnicity, gender, etc. And that they are, above all, human beings, not diseases.
"I tell them that at the beginning and end of the day you have a person with a history…a person with a story," Nevins said. "The disease is just a chapter in their lives."
Nevins will accept her award at the 2019 National Nurse Educator Summit in Savannah, Georgia next month.