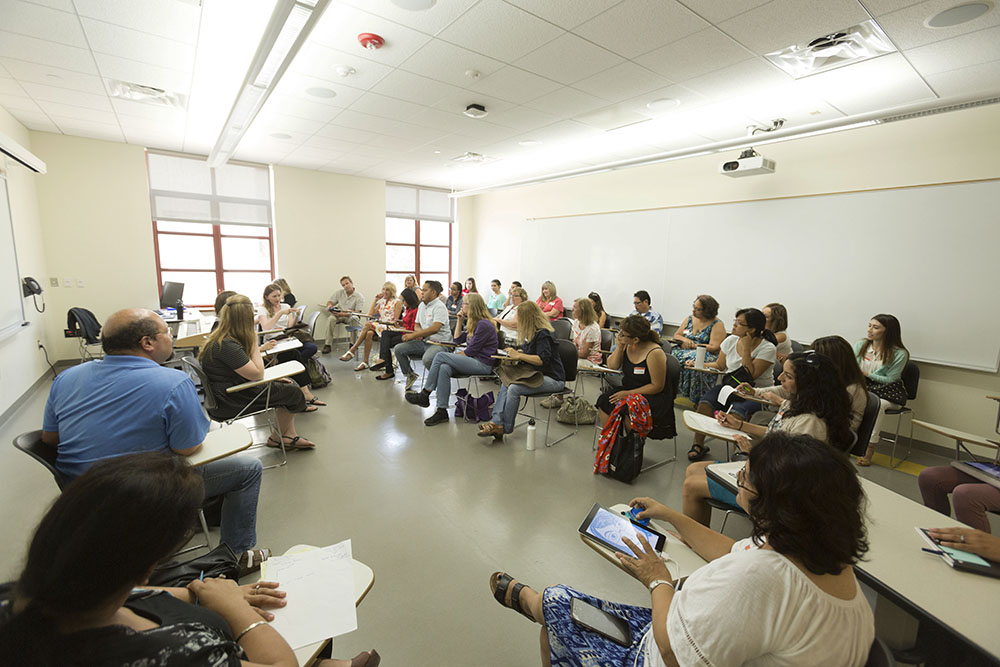 July 8, 2019 — The California Physical Education-Health Project (CPE-HP), a statewide program headquartered at CSU Channel Islands (CSUCI), has received $51,300 in supplemental funding from the University of California, Office of the President.
Executive Director of the CPE-HP Dianne Wilson-Graham said the funding is in addition to the programs annual allocation, so it will enable the expansion of existing programs, and provide opportunity to reach teachers in areas of California that are currently underserved.
The New Teacher Academy is one of the existing programs that will benefit from the additional funding. The academy, which has been in place three years, enables new physical education teachers from across California to gather at CSUCI for a week-long program focused specifically on supporting their learning as they approach their first year of teaching. 
"We are excited about including more teachers in this program," Wilson-Graham said. "It's designed for California physical education teachers who just finished earning their teaching credential and are getting ready for their first academic year. They spend a week with us here at CSUCI, connecting what they've learned, with what they'll need in their first year. We also will share tips on adjusting to the life of a first year teacher."
Wilson-Graham and grant co-writer Professor of Education Robert Bleicher are responsible for procuring the funding, and believe headquartering the CPE-HP at CSUCI is good for the local teaching community as well as teachers statewide.
"CSUCI is the center of the state program," Bleicher said. "It's a great thing for the University because it attracts a great collaboration for all of our local teachers."
The CPE-HP is one of nine programs under the California Subject Matter Project (CSMP) umbrella.  Each project covers a different discipline, including the arts; mathematics; global education; history-social science; reading and literature; science; writing and world languages.
Each project provides professional learning in its respective discipline using a unique model/partnership between K-12 teachers and university faculty. 
The Physical Education-Health project has three regional sites at CSU East Bay, CSU Chico and in Long Beach. Teacher leaders from each site share their expertise and experiences with the new teachers in this unique program.
"In addition to the New Teacher Academy, we are also looking forward to providing professional learning programs and support for teachers in the Central Valley, an area we haven't been able to yet serve effectively," Wilson-Graham said. "Because each of our students need the best their teachers can provide, we look forward to expanding our reach across California."