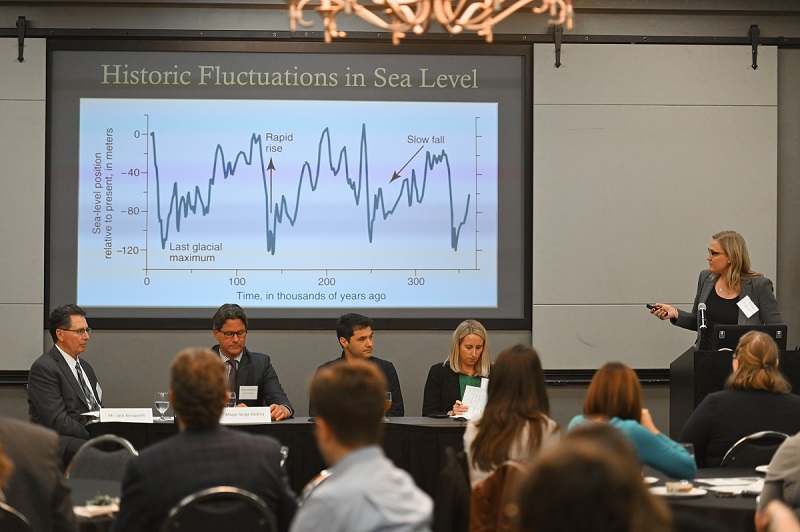 June 27, 2019 — CSU Channel Islands (CSUCI)'s Environmental Science & Resource Management (ESRM) program may not be the largest or oldest in the CSU system, but their level of expertise is such that state managers and lawmakers now routinely invite faculty members to share their research results, in-depth knowledge, and advice.
Or, as ESRM Professor Don Rodriguez, Ph.D., puts it: "We continue to punch above our weight class."
ESRM faculty impact was most recently detailed during the annual meeting of the CSU Council on Ocean Affairs, Science & Technology (COAST) held in Long Beach this spring. COAST is the umbrella organization for marine, coastal, and coastal watershed-related activities within the CSU system.
"Microplastics, sea-level rise, and coastal access: these are some of the issues with which state legislators and managers are grappling", said COAST Director Krista Kramer, Ph.D.  "ESRM faculty members know the importance of bringing the best available science to the table and they do so in ways that are easy for decision-makers and managers to understand."
Some of ESRM's recent research findings piquing the interest of policymakers and resource managers include discoveries of new types of microplastic contamination, quantifying local impacts from natural disasters, and the multiple dimensions of coastal and climate change.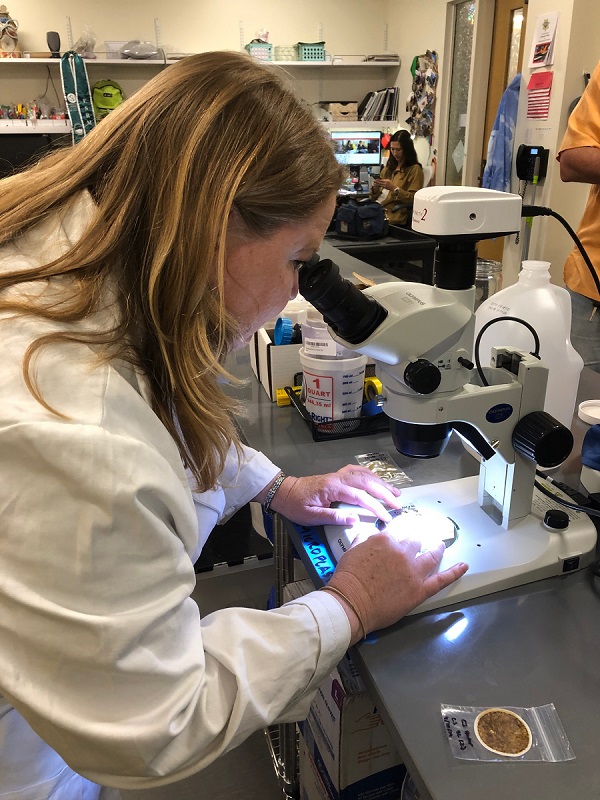 In March 2019, Assistant Professor of ESRM Clare Steele, Ph.D. testified before a joint Senate committee meeting on microplastics; Assistant Professor of ESRM Kiersten "Kiki" Patsch, Ph.D. gave a briefing to state legislators and staffers on sea level rise; Rodriguez was elected to the inaugural Explore the Coast advisory board created by the California Coastal Conservancy (CCC), which is aimed at promoting access to the coast to all Californians; and ESRM Program Chair and Professor of ESRM Sean Anderson, Ph.D., was elected to the board of the Ventura County Resource Conservation District and served as an advisor to the state's Ocean Protection Council panel on Once-Through Cooling (OTC) technology for coastal power plants.
Their presentations to and deeper participation with policymakers and legislators is part of the ESRM program's mission to conduct applied research, Anderson said.
"That means we mostly pick projects designed to understand a problem and to propose solutions to that problem," he said. "As the newest kids on the block, we have to tell our stories and continue to offer our services to and engagement with elected officials and lawmakers. Even though ESRM has only been at this for a handful of years, it is fantastic to see the rigorous science my colleagues and students conduct funneling directly into better decision-making."
Patsch was invited up to Sacramento this spring as part of an annual briefing to the state legislature and legislative staff. Patsch specializes in coastal erosion and other processes and is using her knowledge to better understand and predict sea level rise.
Steele and her student researchers have done extensive research on microplastics found on our coasts and in our sea life. Most recently, she tested the moon jellies that flooded into the Channel Islands Harbor, finding microplastics in every single one of the jellies tested.
In March, she spoke to a joint Senate session tackling California's increasing problem with plastic pollution in our coastal and inland waterways.
"The state has just released their newest policy for minimizing marine pollution," Anderson explained. "CSUCI's expertise was recognized when we were written in as leads on various components of that state plan, formally known as California's 2018 Ocean Litter Prevention Strategy."
Part of the charge of the California Coastal Conservancy is to help the public enjoy all the coast has to offer. Rodriguez's role is to help increase diversity of those who visit our coast, and better consider barriers that may be preventing some cultural groups from visiting this natural resource.
Anderson's work on Once-Through Cooling (OTC) technology, the soon-to-be outlawed practice of sending raw seawater only "once through" a power plant to keep it cool, aims to reduce the impact of power plants upon fish and other coastal organisms.
"One of the problems with that old approach is, you're constantly sucking in ocean and there's the potential for huge killing off of marine life," Anderson said. "The decision was made in 2010 that we're no longer going to allow new once-through cooling permits and would start phasing out all the existing ones."
Anderson is involved in the details around phasing out once-through cooling technology in aging and new power plants.
Anderson added that embedding CSUCI's expertise into panels, committees, and briefings for policymakers helps better inform those making decisions about one of California's most precious and dynamic resources – our spectacular coastline and its interplay with people and our wider society – so that it can thrive for generations.