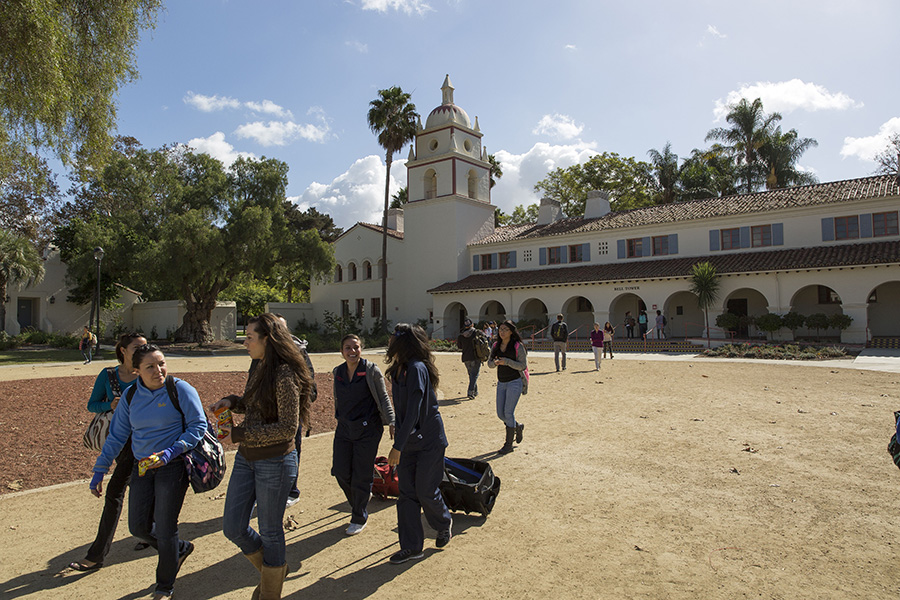 Sept. 30, 2019 — If you are a high school senior or upper division transfer student who would like to enter CSU Channel Islands (CSUCI) beginning in fall of 2020, you have from Oct. 1 until Nov. 30 to submit your application.
CSUCI is committed to educational access, so CSUCI will accept all applicants who meet the minimum admission requirements — however the cutoff date is November 30 and late applications will not be accepted.
All prospective freshmen and upper division transfer students are eligible if they have met the requirements found at: www.csuci.edu/admissions.
The only change this year is that the application fee for a California State University campus is now $70, the first increase in application fees since 1989.
Assistant Vice President for Enrollment Management & Director of Admissions & Records Ginger Reyes says CSUCI welcomed 2,200 new students in fall of 2019. CSUCI averages about 15,000 applications per year with decisions about admittance being delivered as quickly as possible after Nov. 30.
"We're hoping to start processing admissions decisions in December," Reyes said.
Those wishing to enter the Mechatronics Engineering or Nursing programs should be aware that both programs are impacted, Reyes said, which means only a certain number of new students can be accepted, so students may need to meet additional admission requirements. 
The Mechatronics Engineering program, which admitted its first students in fall of 2018, can admit 24 students each fall.
According to Chair of the Nursing program and Professor of Nursing Lynette Landry, 48 nursing students are admitted to the Camarillo campus every fall and 22 are admitted to the Bachelor of Science in Nursing (BSN) program at Cottage Health System each year, although the window for admissions for the Goleta program is between Aug. 1-31 each year.
Students wishing to enter the Nursing program on the Camarillo campus can apply between Dec. 1, 2019 and Jan. 30, 2020. Next year, Camarillo campus nursing students will apply at the same time as students from other majors.
For more information, visit:  www.csuci.edu/admissions.