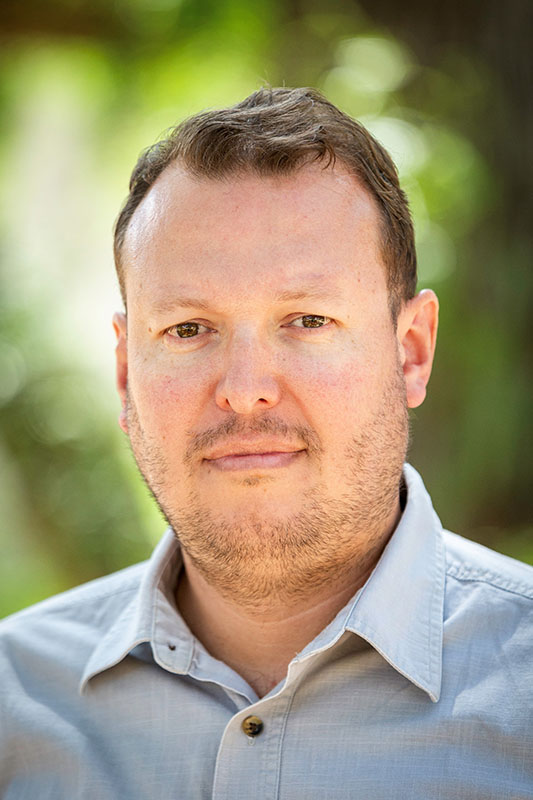 Sept. 11, 2019 — CSU Channel Islands (CSUCI) Assistant Professor of Economics Miguel Delgado Helleseter, Ph.D. has been appointed to the board of Housing Opportunities Made Easier (HOME).
HOME addresses the need for balance between jobs and housing in Ventura County and works to promote a diversity of housing opportunities, essential for a healthy and sustainable quality of life in the region.
"We are thrilled to have Dr. Delgado Helleseter on our board of directors," said Karen Fraser, HOME executive director. "His passion for housing, economic expertise and strong ties with CSU Channel Islands brings added perspective to the housing discussion and new opportunities for HOME's education outreach and advocacy programs."
"The lack of affordable housing is a serious problem facing Ventura County and one that is fundamental to the health of the region's economy," Delgado Helleseter said. "I am very interested in these issues and look forward to helping HOME find solutions that will increase the housing opportunities for the area's work force."
Delgado Helleseter's deep interest in examining Ventura County's housing issues spills over into his teaching and he has been working with a group of students conducting a study titled, "The Myths and Truths of Housing in Ventura County."
The study's findings include the myths and truths of housing costs, affordability, availability and homelessness; the unintended consequences of SOAR (Save Open Space & Agricultural Resources), gentrification, and redevelopment; how housing availability is related to school enrollment and demographic shifts; and how housing affects Ventura County's current, desired and projected identity.
"The study helps us take a closer look at the County's current housing situation in order to develop real-world solutions, partnerships and a greater understanding of the issues," Delgado Helleseter said.
The students will present their findings at HOME's annual conference slated from 8 a.m. to 12:30 p.m. on Oct. 22 at the Ventura County Office of Education Center in Camarillo.