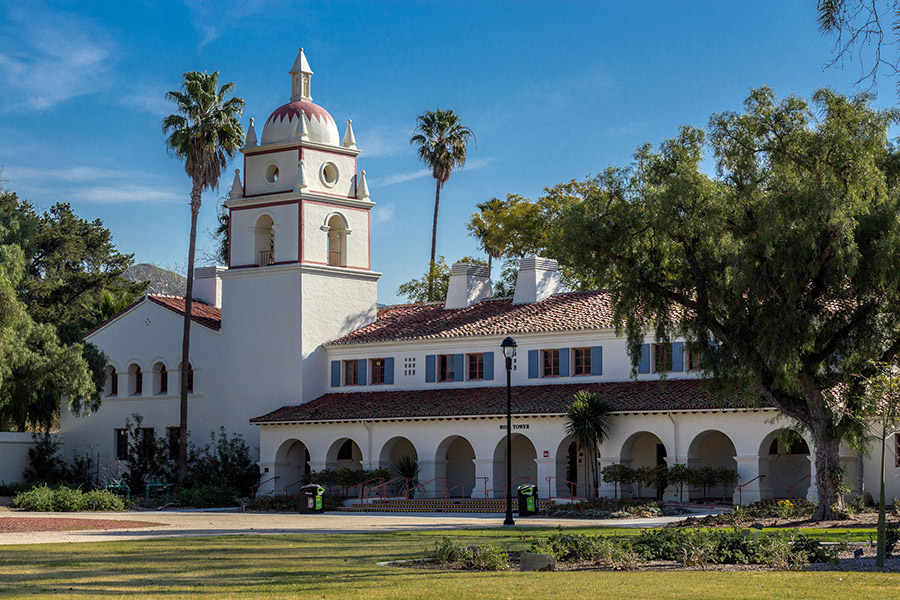 Aug. 23, 2019 — CSU Channel Islands (CSUCI) has been transforming lives and entire families ever since it opened in 2002. Now, Money Magazine has taken notice by naming CSUCI as the 9th "Most Transformative College" in the nation.
Money goes on to explain that it's not surprising when elite schools report high graduation rates or alumni success. What's impressive is when students beat the odds by doing better than would be expected from their academic and economic backgrounds. Money calls it 'value added" based on graduation rates, earnings and student loan repayment.
"At CSUCI we are reimagining higher education to serve a new generation and a new era," said CSUCI President Erika D. Beck. "This university was built to serve students of this region, many who are low-income and the first in their families to attend college. We provide them with immersive, hands-on learning experiences they need to thrive in today's innovation economy, not only transforming their own lives, but changing their family trees for generations to come."
Out of 744 qualifying colleges and universities, CSUCI also ranked in the top 100 "Best Colleges For Your Money 2019," coming in at No. 93.
A passage about CSUCI on Money.com says, in part:
"This school is young -- it was established in 2002 -- but serious about higher education. CSUCI is devoted to four pillars outlined in its mission statement: international, integrative, multicultural, and community engagement. With nearly 7,000 undergrads, CSUCI offers about two dozen majors, including Chicana/o studies and mechatronics engineering. The campus is gorgeous, located near Malibu and among lemon groves, and every day at 11:55 a.m. people can hear the alma mater played from the bell tower carillon."
Money.com adds a report from PayScale that says CSUCI grads report mid-career salaries of nearly $90,000, which is about 13% higher than students from other institutions.
This is not the first time this year that CSUCI has been named in one of Money's "Best" lists. In February of 2019, Money released a list of the nation's "Best Colleges for Transfer Students" that ranked CSUCI as fourth out of 727 colleges and universities considered.
To view the report, visit: http://money.com/money/best-colleges/rankings/most-transformative-colleges/.