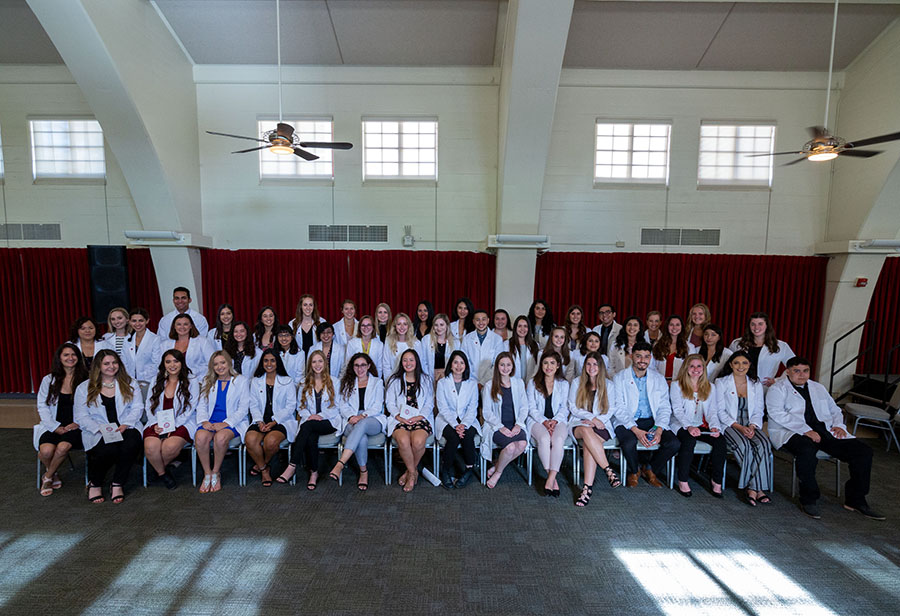 March 5, 2019 — RegisteredNursing.Org has named CSU Channel Islands' (CSUCI) Nursing program 8th in its 2019 Best RN Programs in California.
CSUCI's program rose from its 12th place rating in 2018. The Third Annual RN Program Rankings placed CSUCI's program in the top 10 out of 126 California nursing schools considered and 50 ranked.
RegisteredNursing.Org considered several factors when analyzing schools, including how well student nurses score on the National Council Licensure Examination (NCLEX), which paves the way for the students to enter the nursing field.
CSUCI's Nursing program NCLEX pass rate is frequently 100%, or in the high 90th percentile for each graduating class.
Chair of Nursing and Health Science programs Lynette Landry, Ph.D., R.N., credits the ranking to both a dedicated faculty and a conscientious group of nursing students, all of whom understand that nursing is a "team sport" she said.
"It's the level of faculty engagement," Landry said. "Our faculty really pulls the students under their wings and nurtures them to make sure they're learning. And when they're struggling, they provide them with the support they need."
Landry said that support could be one-on-one mentoring in clinical settings, or for hours in the lab on a particularly difficult assignment.
"The unique thing about Nursing versus other programs is that the students are cohorted, so they have a built-in support network," Landry said. "They are progressing through courses together, so they study together, they go through clinical together, they're in the lab together. They're really focused and they truly are a team."
The RegisteredNursing.Org website describes CSUCI's Nursing Program as "excellent," pointing out that CSUCI offers several nursing tracks for men and women who wish to further their careers.
CSUCI offers a Bachelor of Science in Nursing (BSN) and the Associate Degree Nurse (ADN) track to BSN, among other specialized tracks. The Nursing program also has a Goleta campus that works closely with Cottage Health System.
Students have the opportunity to learn in a simulation lab that provides them with scenarios focused on the management of patients in complex clinical situations in a safe environment and  virtual reality experiences that allow students to experience what it's like to be a patient with dementia, vision and hearing loss, or to provide end of life care.
To see all the rankings, click on: https://www.registerednursing.org/state/california.