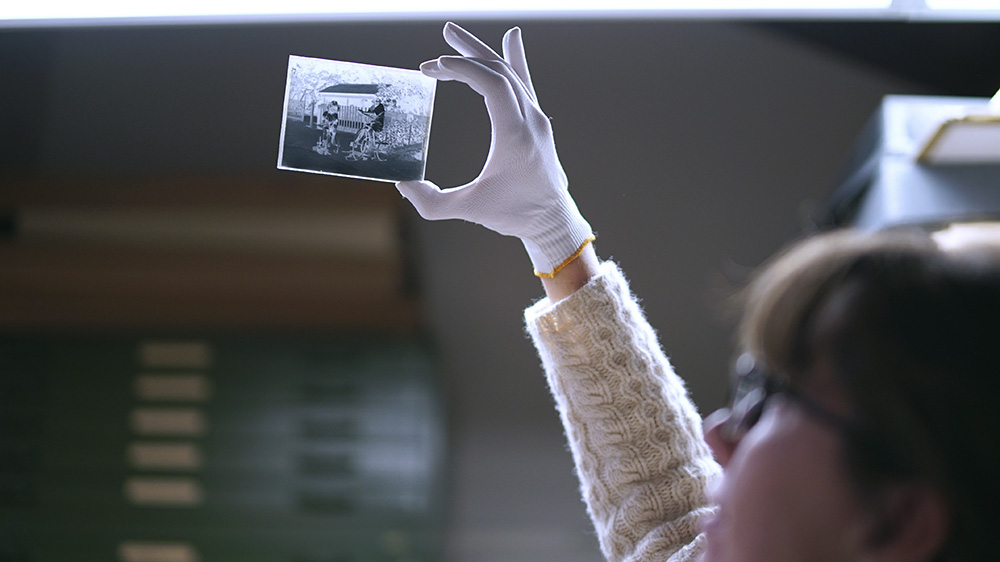 May 13, 2019 — Some CSU Channel Islands (CSUCI) student researchers are going to spend their summer bringing Ventura County's historical archives into the 21st century.
A partnership forged between CSUCI and the Museum of Ventura County (MVC) means that three student researchers from CSUCI's Summer Undergraduate Research Fellows (SURF) program will spend time each week at the museum library digitizing its vast collection of documents and photos.
They will be supervised by Matthew Cook, Head of Unique Collections for the John Spoor Broome Library and the digitizing work will be their summer research project.
"The Museum is committed to making the collections available to all people through the power of the internet," Cook said. "That is what we do here at our University."
MVC Research Library Director Deya Terrafranca says the students will have their work cut out for them. There will be meticulous cataloguing, sometimes of photographs that require detective work.
"We have 45,000 photographs cataloged in our collection and there is sometimes missing information," Terrafranca said. "The students will also be working on digitizing maps and other large format visual items.
With the Museum under the leadership of MVC Executive Director Elena Brokaw, the Ventura County Board of Supervisors voted to fund the efforts to get the museum's collection in order, which was when Museum officials sought out an archiving expert. They had seen Cook speak before the Supervisors about the importance of archiving and were impressed.
"We were requesting funding to take care of this collection and make it accessible," Terrafranca said. "Matt spoke incredibly eloquently about how access to information is important. The more access we give to people, the more it supports creativity."
The Museum received the funding and the collaboration with CSUCI was formed. Brokaw and Cook are both excited to see Ventura County's history come to life on the internet at the hands of the CSUCI students.
"What we're moving toward here at the Museum is teaching young people not only to be fascinated by history but to become stewards of that history," Terrafranca said. "The time we are living in right now is going to be somebody's history."