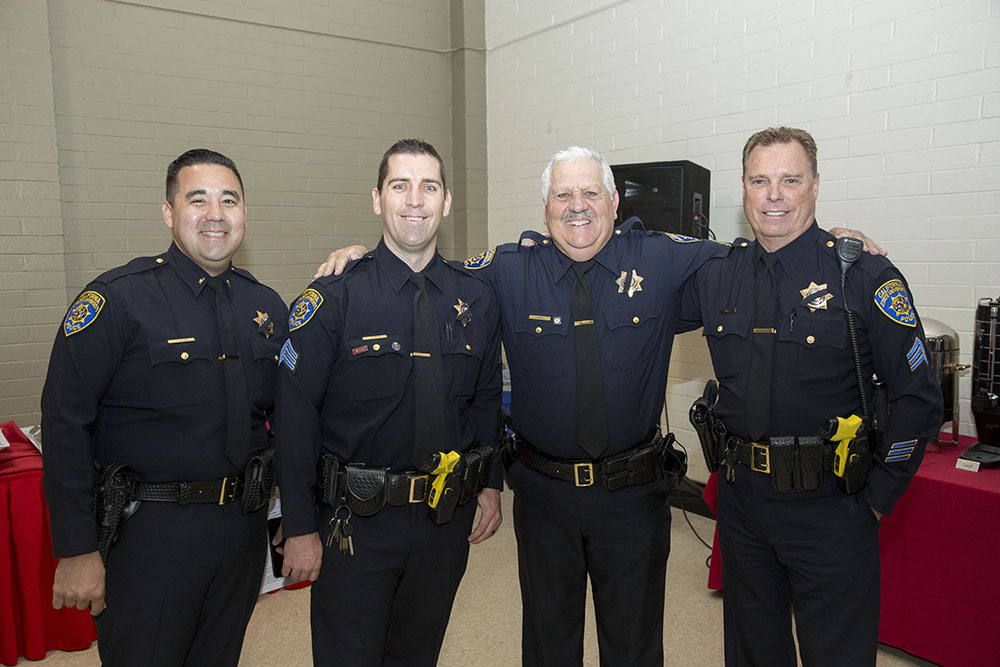 May 14, 2019 — To help officers respond to opioid-related medical emergencies quickly and effectively, CSU Channel Islands (CSUCI) police are now carrying naloxone hydrochloride or Narcan to help prevent fatal opioid overdoses.
"This is a direct response to the opioid crisis," explained Sergeant Chris Jetton. "The laws actually changed in California allowing police officers to administer Narcan."
Additionally, EMT-trained CSUCI officers are now equipped with Epinephrine auto-injectors so they can reverse the effects of a person experiencing a severe allergic reaction from such things as insect bites or peanuts.
Jetton added, "We are able to carry and administer Epinephrine because of our unique status as part of the Ventura County Emergency Medical Services system."
Jetton refers to the fact that all of CSUCI's officers are also certified Emergency Medical Technicians (EMT) and are able to respond quickly to medical emergencies on campus.
"This is necessary because our officers are the first responders to an emergency on campus," Jetton said. "It can take an ambulance or the Fire Department up to 10 minutes to get here. Having this equipment will better enhance our ability to save lives."
According to the Centers for Disease Control and Prevention (CDC), drug overdose is the leading cause of accidental death in the U.S. There are more deaths from overdose in America every year than there are deaths from guns or car accidents. About 2,000 of those deaths happen each year in California. 
In addition to carrying Narcan and Epinephrine, officers have undergone advanced training to recognize the symptoms of an opioid overdose and anaphylactic shock in patients experiencing a medical emergency.
The CSUCI Police Department recognizes that potent synthetic opioids such as fentanyl and other prescription pain relievers, as well as drugs like heroin pose a high risk to the public. In addition, fentanyl poses additional danger as its airborne particles can be inhaled and it can be absorbed through the skin.
"We are extremely proud of our EMT program and the enhanced lifesaving abilities it provides for our officers," said Police Chief Michael Morris. "The department is committed to continually seeking opportunities to enhance its ability to keep the CSUCI community safe."