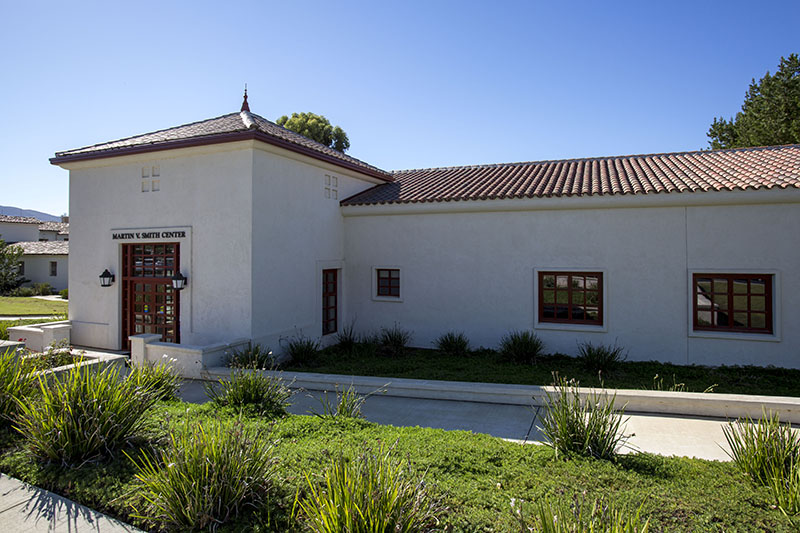 April 2, 2019—With $1,500 he borrowed from his uncle, Ventura County businessman Sam Hishmeh created a Domino's pizza empire. Retired Chief Operating Officer of the Deckers Outdoor Corp, Zohar Ziv, is also co-founder on the board of Dash Brands, a quick service restaurant company in China which has the distribution rights to Domino's Pizza.
With Domino's Pizza and a talent for entrepreneurship in common, these two businessmen will speak about their individual journeys to success on Wednesday, April 3 from Noon to 1:30 p.m. in the Petit Salon on the CSU Channel Islands (CSUCI) campus.
"The Business of Pizza" is the latest installment of the Martin V. Smith School of Business & Economics Speakers Series. The event is free and open to the public with complimentary parking.
The Interim Dean of the MVS School of Business & Economics, Susan Andrzejewski, Ph.D., believes the two business leaders can share valuable insight on the skills and experience that led to their success.
"Both of these business leaders have incredible stories that illustrate how perseverance, a strong work ethic, and a sense of humor helped lead them to where they are today," she said.
Both immigrants, Ziv and Hishmeh took a grassroots approach to building their business careers. Both are also members of the CSUCI Foundation Board, and both have a strong belief in the value of education for everyone—including entrepreneurs.
Ziv was born and raised in Israel for 22 years, after which he moved to Asia where he met his American-born wife and followed her to the U.S.
There, Ziv attended Santa Monica City College and later earned a baccalaureate degree in accounting from CSU Northridge, and a Master of Business Administration in International Management from the American Graduate School of International Management.
He went on to work in a number of diverse businesses, and now has more than 25 years of executive management experience, including general management, strategy, operations, and finance in industries such as footwear, manufacturing, hair products and now, pizza.
He also helped take the footwear parent company of the UGG, Teva, Hoka and Sanuk brands—Deckers—from a $250 million to a $1.8 billion enterprise in 9 years.
Originally from Jordan, Hishmeh took a job as a delivery driver for Domino's Pizza in 1984 so he could pay for his education at ITT Technical Institute. He was on a student visa at the time but fell in love with the country and decided to make it his country.
After graduating with a degree in electronics, Hishmeh was promoted to general manager, then bought a failing Domino's in Santa Paula for $1,500 he later paid back to his uncle.
Today, Hishmeh and his family business own 81 Domino's stores, making it one of the largest franchises in the U.S. for the Michigan-based company.
For Hishmeh, family was and is his North Star. His best advice for entrepreneurs is to find your North Star, and never lose sight of it, no matter how successful you become.
"Keep whatever is most important to you—most important to you," he said.
To attend "The Business of Pizza" please RSVP at: go.csuci.edu/mvs-speaker-series.