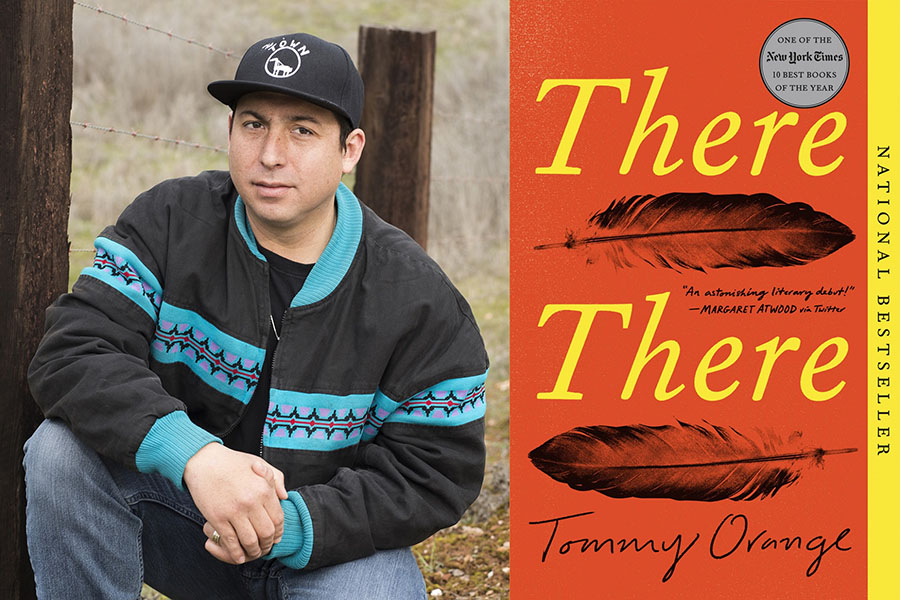 Jan. 10, 2020 — Pulitzer Prize finalist Tommy Orange will visit CSU Channel Islands (CSUCI) on Wed., Jan. 29 for CSUCI's annual Campus Reading Celebration.
Orange will be discussing his New York Times bestseller "There There," from 6 to 7:30 p.m. in the Grand Salon on campus and will do a book-signing afterward.
The CSUCI campus community chose the "There There" book to provide a starting point for some important and timely conversations about Native Americans' present-day experiences in the U.S., according to Campus Reading Celebration committee member Georgina Guzman, an Associate Professor of English.
"The dominant representation of natives in the media usually portrays them as people who lived in the past, but this book makes us reckon with stories of Native Americans today, navigating a society where they are underrepresented and misunderstood," Guzman said. "As a collection of powerful counter-stories, the book is gripping and engaging, and teaches us a lot about U.S. history and multiracial communities today."
Counter-stories, she explained, are stories told by people whose point of view is not usually represented.
"There There" is the story of Native Americans living in the area of Oakland, California, as they struggle with a wide array of challenges ranging from depression and alcoholism, to unemployment, fetal alcohol syndrome, and the challenges of living with an "ambiguously nonwhite" ethnic identity. All coalesce at a community powwow and its attempted robbery.
The Reading Celebration was postponed from October because of illness, so CSUCI will kick off the spring semester with an invitation to the campus and the public to share a reading experience and discuss it together.
"The reading celebration enables us all to participate in rich conversations about topics of concern to our campus community," Guzman said. "It allows us to create a vibrant intellectual and socially conscious community."
The Campus Reading Celebration event is free to all CSUCI students, faculty and staff and to all non-CSUCI students with a valid student ID. Tickets for the public are $5; RSVPs are required.
For tickets visit: www.csuci.edu/crc.