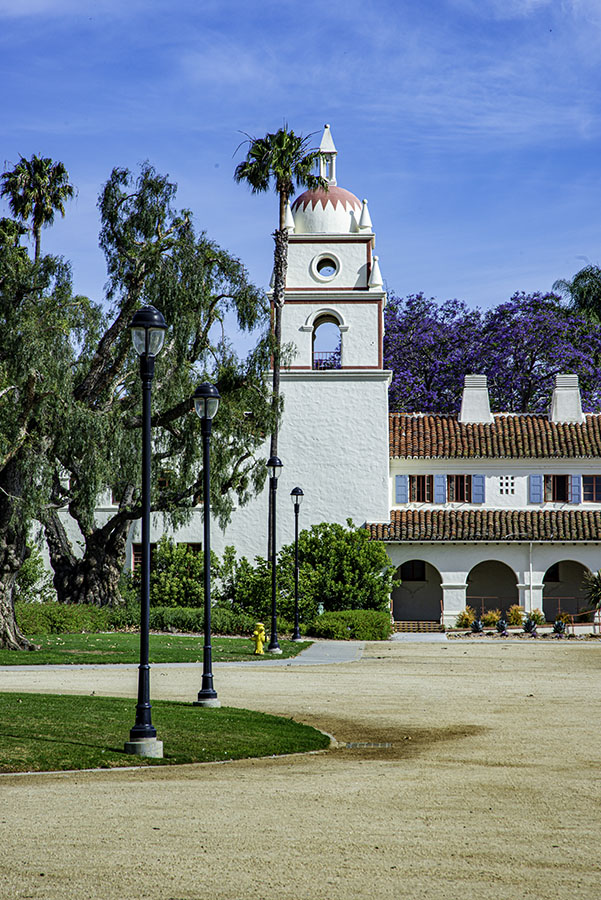 Nov. 3, 2020 — CSU Channel Islands (CSUCI)'s Channel Your Success initiative received a $600,000 boost this fall from the U.S. Department of Education.
Channel Your Success is a multi-faceted program designed to remove barriers preventing Latinx students from graduating on time. Director of Student Academic Success & Equity Initiatives Michelle Hasendonckx, Ed.D., said this particular grant is a 2020 Title V grant for a Hispanic Serving Institution (HSI), but the campaign is to benefit all CSUCI students.
"We are doing a couple of things with this grant," said Hasendonckx, who is in charge of the grant. "We want to create a culture of degree completion. We want to make sure all students have the same chance to complete their degrees in a timely manner."
The 2020 grant is the yearly allotment for the larger five-year grant for more than $3 million over a period of five years.
The Channel Your Success initiative involves programs for both students and faculty. Faculty members can benefit from the initiative with professional development programs designed to enhance their education about equity, diversity and methods to accommodate and welcome all types of students—in other words, to be inclusive.
There will also be instruction around student equity data to help direct faculty members to identify students who may be struggling.
"They will be looking at data with an equity lens," Hasendonckx said. "For example, if there are high rates of students doing badly in a particular course, you dig deeper to notice patterns and find out why. We can hone in where the gaps really are. Is it lack of support? Lack of resources? Does the course itself need to be re-evaluated to integrate active learning strategies that often engage more students in the learning process?"
The student portion of the initiative involves the Academic Student Success Excellence Team or ASSET. There will be three teams of ASSET scholars. One team will be comprised of students in freshman year math, the second will be those with an undeclared major or who are open to exploring a new major. And the third team will be made up of students who are the first in their family to attend college.
"We will have faculty mentors, staff, and peer mentors who will work with these three cohorts to make sure their first year is successful," Hasendonckx said. "They will be checking in with them, holding workshops, talks and other sessions. The whole point of this team approach is to demystify the relationship between student and professor. To counter the idea that a professor is inaccessible or someone with whom you can't have a relationship."
Some peer mentors will focus on the ASSET scholars and the others will work to familiarize CSUCI students with undergraduate research.
The idea is to create a system of higher education that matches today's college student. Historically, higher education was set up to accommodate so-called "traditional" students who went straight to college from high school, whose parents went to college and both understood and could afford college for their kids.
Over the decades, the definition of a "traditional" student has all but disappeared, according to Associate Vice Provost for Student Success & Community Engagement Amanda Quintero, Ph.D., who co-authored the grant.
"Post-traditional students are racially and ethnically diverse, often first-generation college students," Quintero said. "They face economic challenges, often working two or three jobs to pay for their education."
Those challenges intensified with the COVID-19 pandemic, so Quintero, Hasendonckx and another member of the grant team, PROMESAS (Pathways with Regional Outreach and Mathematics Excellence for Student Achievement in STEM) Project Director Araceli Espinoza-Wade, Ph.D., realize that reaching and supporting students with the Channel Your Success initiative has never been so important.
"The pandemic has only magnified the inequities that already existed such as the digital divide and access to academic resources and spaces for learning," Quintero said. "All the resources that the physical campus generally provides to our students. Moving to virtual instruction has disrupted that."
Latinx students make up 56% of the student population at CSUCI and 21 CSU campuses are now HSIs, Quintero pointed out. The nation's demographics will continue to move toward more diversity, particularly in California, so investing in the graduation rates of Latinx and first-generation students or "post-traditional" students, benefits us all.