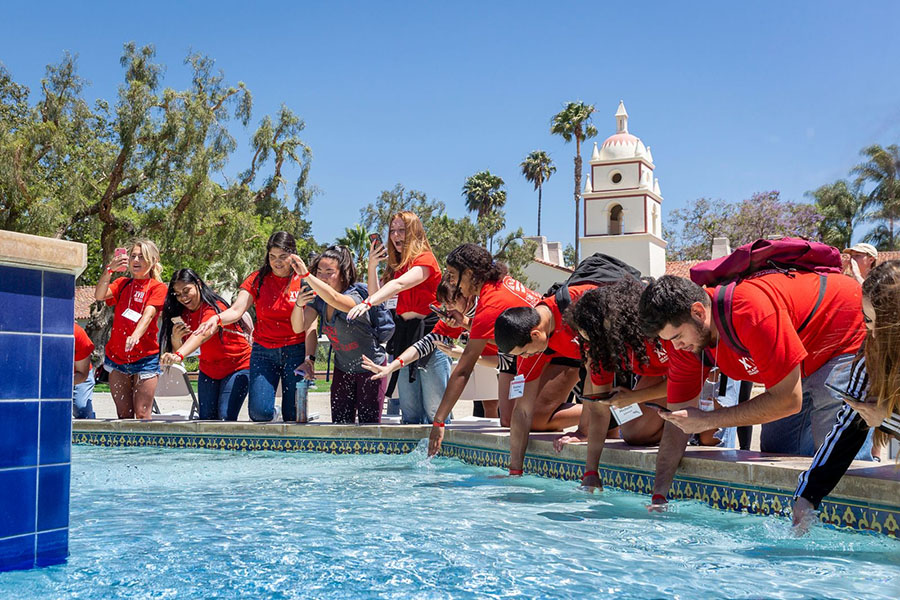 Nov. 2, 2020 — Despite economic and practical hardships caused by the COVID-19 pandemic, CSU Channel Islands (CSUCI) exceeded Fall 2020 enrollment targets.
Total enrollment for fall 2020 was 6,194 full-time equivalent students, which is about 1% above the 6,135 full-time equivalent student projection the state uses to calculate funding for CSUCI.  
"We were projecting as much as a 12% enrollment decline," said Associate Vice President for Enrollment Management Hung Dang. "Students had a lot of concern about going to school in the pandemic. They were worried about the economic impact on their family. They were wondering whether they should go to college or get a job to supplement the family income." 
The enrollment numbers suggest a high level of focus and determination from the students, regardless of circumstances, said Dang. 
"We are doing much better than I anticipated, and it tells me students do get the point of the message we kept reinforcing: to keep their focus on the future," Dang said. "If they do, they will be strong job candidates if they have a college degree in a post-pandemic world." 
In fact, the California State University (CSU) system as a whole had a record collective retention rate with 85.5% of 2019's first-year students returning to the fall 2020 term. CSU's increased enrollment numbers run counter to the recent national trend for institutions of higher learning that show undergraduate enrollment nationwide down 4% according to the National Student Clearinghouse Research Center.  
"I have never been more proud of our students for the extraordinary determination they have demonstrated by continuing to persevere and make progress toward that life-changing CSU degree," said CSU Chancellor Timothy P. White. 
CSUCI's retention and enrollment numbers suggest that programs aimed at encouraging students to stay in school despite the stresses of the pandemic were successful. 
When the COVID-19 pandemic necessitated that CSUCI classes go virtual during the spring semester, Associate Vice Provost for Student Success and Community Engagement Amanda Quintero, Ph.D., and her team quickly launched several initiatives for students who were wondering if they could or should stay in school. 
"We targeted students who didn't log into 50% of their classes online or were earning a 'D' or had withdrawn from class," Quintero said. "We also targeted juniors or seniors who were close to graduating and could benefit from taking classes over the summer."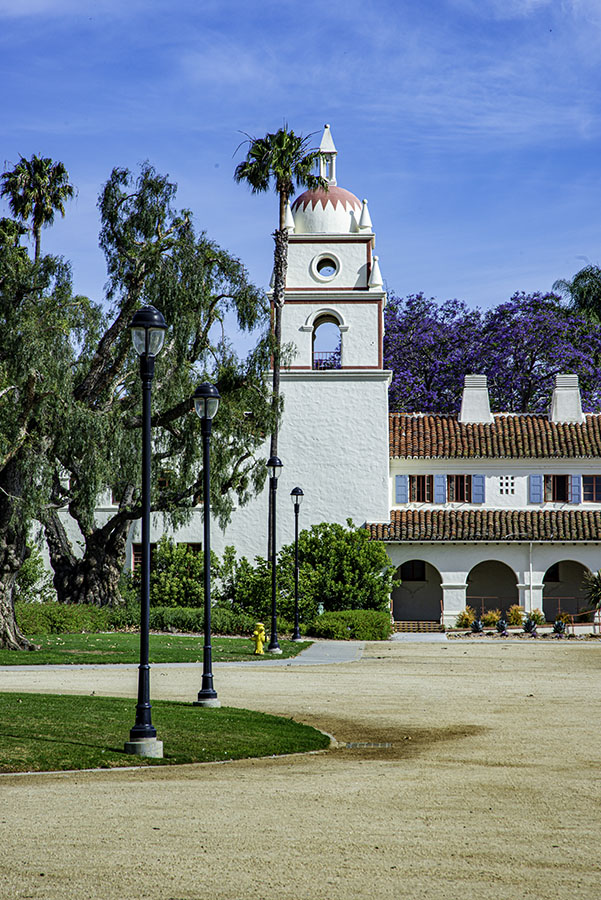 The University launched two primary campaigns designed at keeping students connected, in class, and on track through a difficult summer and into the fall. One was called the "CARES Summer Grant Program," which provided tuition funds for eligible students interested in taking summer classes. The funds came from the federal Coronavirus Aid, Relief, and Economic Security (CARES) Act, which was enacted by the U.S. Department of Education to aid institutions of higher learning during the COVID-19 pandemic. 
A total of 539 students were able to take classes with the emergency aid, according to Transfer Student Success Activity Director Veronica Montoya. 
Health Science major Trishaninah Varnado, who had to go home to Bakersfield after the pandemic, wrote that she was "so thankful" to have the grant as she had one class that was not virtual and had to no car to commute to campus. 
"I would have had to take out a large loan to live on campus for my last semester. I was worried for my family," Varnado said. "But with this grant, I am now able to stay home and finish out classes. Thanks to this grant, everything has worked out perfectly because I can now afford to take the class over the summer and graduate on time."  
Quintero stressed that reaching out to students who are first in their family to attend college is critical right now as any feelings of not belonging in college are likely exacerbated right now.  
"The ultimate message for first generation students is you might be the first, but you're not alone," Quintero said. "You're with peers, staff and faculty who were also first generation." 
CSUCI's student academic success programs and retention efforts are part of the 'Channel Your Success' campaign, which was launched to advance the CSU-wide Graduation Initiative 2025 (GI 2025). Launched in 2015, GI 2025 is designed to increase graduation rates for all CSU students while eliminating opportunity and achievement gaps. The initiative has so far resulted in the CSU campuses graduating a record number of students, conferring 128,925 degrees in 2020. 
Read more about the CSU's Graduation Initiative 2025 by visiting: https://www2.calstate.edu/csu-system/news/Pages/Graduation-Initiative-2025-Leads-to-Record-Highs-in-Student-Achievement.aspx.