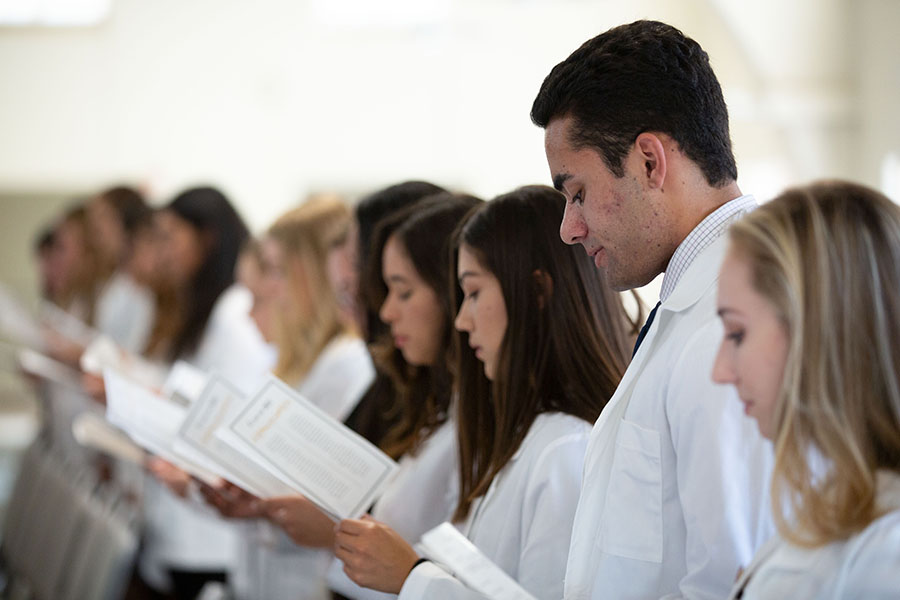 Nov. 25, 2020 – CSU Channel Islands (CSUCI) welcomed its inaugural class to the Master of Science in Nursing (MSN) degree in the fall of 2020. Within the program, students can choose between two different concentrations: Nurse Educator and Family Nurse Practitioner. Nurses who already have a master's degree in nursing may choose to complete post-master's certificates in Family Nurse Practitioner and Nurse Educator.
CSUCI is the only university in Ventura, Santa Barbara and San Luis Obispo Counties to offer an MSN program or a Post-Master's Certificate program.
All courses, with the exception of those requiring hands-on learning, are available online in eight-week sessions.
"The addition of the MSN program exemplifies CSUCI's commitment to offering degrees that address the needs of our region's workforce," said Interim Provost Elizabeth Say. "CSUCI's nursing program is ranked 11th best in California out of 126 nursing schools. We owe this to our outstanding faculty and the quality of our hardworking students. The MSN program will build upon this commitment to providing the best in nursing education."
"The Nursing program at CSUCI is excited to offer these new nursing programs and welcome our inaugural cohort of 31 graduate students to CSUCI," said Chair of the Nursing program Lynette Landry. "Faculty, staff, and alumni worked hard over the last five years to make this a reality. We are pleased that we are going to be better able to meet the healthcare workforce needs in the communities we serve."
CSUCI alumna Ashley Bowen earned her bachelor's in Nursing at CSUCI and has now returned for her MSN Family Nurse Practitioner.
"I am a proud alumna of CSUCI's Bachelor of Science in Nursing program. It has opened a world of opportunities for me from my time as a cardiothoracic intensive care RN at Children's Hospital Los Angeles, to a pediatric and neonatal intensive care RN at Los Robles Health System," said Bowen. "I have gained so much insight and have grown my career tremendously. Now, being able to pursue my dream of becoming a Family Nurse Practitioner at my alma mater means so much to me."
Application Process
To learn more about the application process and fees for the master's in Nursing program, visit https://ext.csuci.edu/programs/graduate/ms-nursing/index.htm.