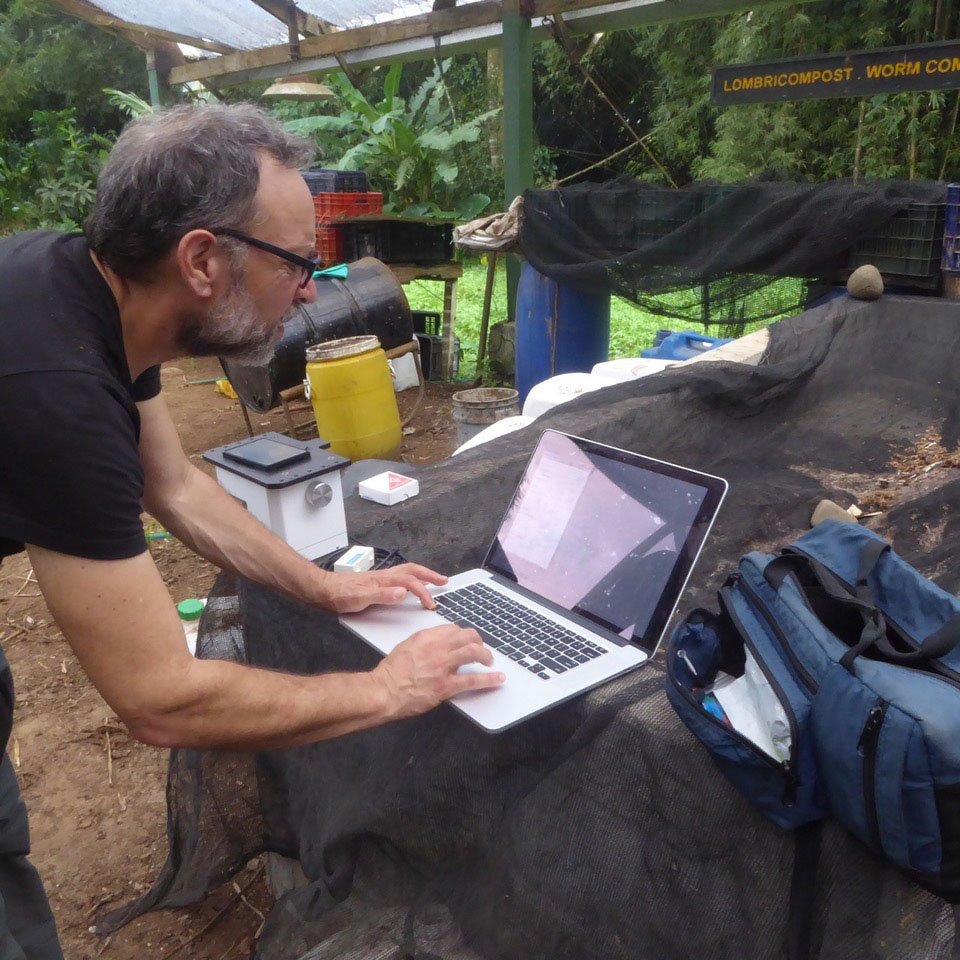 Dec. 29, 2020—A compact microscope co-designed by CSU Channel Islands (CSUCI) Physics Lecturer Brian Rasnow, Ph.D., is circling the globe aboard the International Space Station (ISS).
When the SpaceX Falcon 9 rocket blasted off from NASA's Kennedy Space Center in Florida on Dec. 7, it carried three Lumascopes in the so-called Dragon cargo capsule. The microscopes were part of a system installed in the space station where they are being used to research the effect of microgravity on human cells.
"We basically took a six-dollar webcam off of eBay and turned it into a fluorescent microscope," Rasnow said.
The eBay webcam used in the prototype showed the concept could work, so Rasnow and his fellow scientists developed the Lumascope.
"It's tiny, robust enough to withstand vibration and humidity, and gets all its power from a USB port plugged into a computer. You see the image on your screen. There are other folks who have made very cheap digital microscopes, but mostly they're toys."
Space Tango is a Kentucky-based company that specializes in research and development in space. The microscopes were housed inside Space Tango's flight hardware, which is a package of equipment put together for research purposes in space.
Space Tango CEO and Co-Founder Twyman Clements explained that the company integrated the Lumascopes into something called "Tango Scope," an automated three-axis microscope which is a system in the company's "CubeLab" hardware. The "Tango Scope" is about the size of a shoebox.
The Tango Scope was launched for the SpaceX's 21st Commercial Resupply Services (CRS) mission for two investigations including one being conducted by scientists from the University of Florida and from a research organization called Micro-gRx.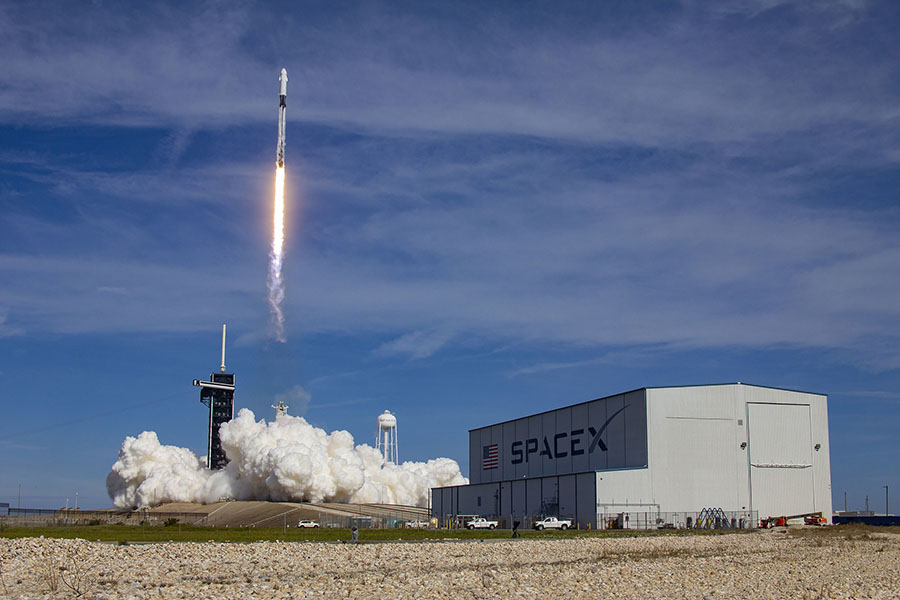 "Space Tango partners can use the novel Tango Scope to observe and monitor biological science on-demand throughout the duration of a mission," Clements explained. "Our partners at the University of Florida and Micro-gRx are using Tango Scope to observe not only the adaptation of human muscle cells in microgravity but how these muscle cells contract when they experience an electric pulse."
"One of the deeper questions they are asking is how human bodies react in space," Rasnow said. "It's part of the push to put people back in space." 
There are a number of human cell research investigations taking place at any given time on the ISS, including stem cell research, DNA extraction, and the effects of microgravity on the cells of the human heart, to name a few projects. Results could help establish screening measures to predict cardiovascular risk in humans prior to spaceflight, and lead to new treatments for people with heart disease on Earth.
Rasnow developed the prototype for the compact florescent microscope through a biotechnology company he and collaborators founded about 10 years ago called Etaluma, Inc., which is based in Carlsbad, CA.
They originally founded the company with the idea of creating low-cost, high-quality microscopes to meet the needs of health care workers in developing countries. Rasnow was surprised to one day receive a call from Space Tango.
"They asked us strange questions," Rasnow said. "They asked us whether our microscope could survive the G forces of a launch, and we said 'We cannot see why not.' And they bought a couple of our microscopes, validated them, and integrated them into a package to send to the ISS."
The Dec. 6 launch marked the 21st SpaceX commercial resupply service (CRS) mission, which is contracted through NASA to the ISS. This launch comes on the heels of the successful mission that transported four astronauts to the ISS for a six-month science mission.
"We're glad to be a tiny part of ISS," Rasnow said.