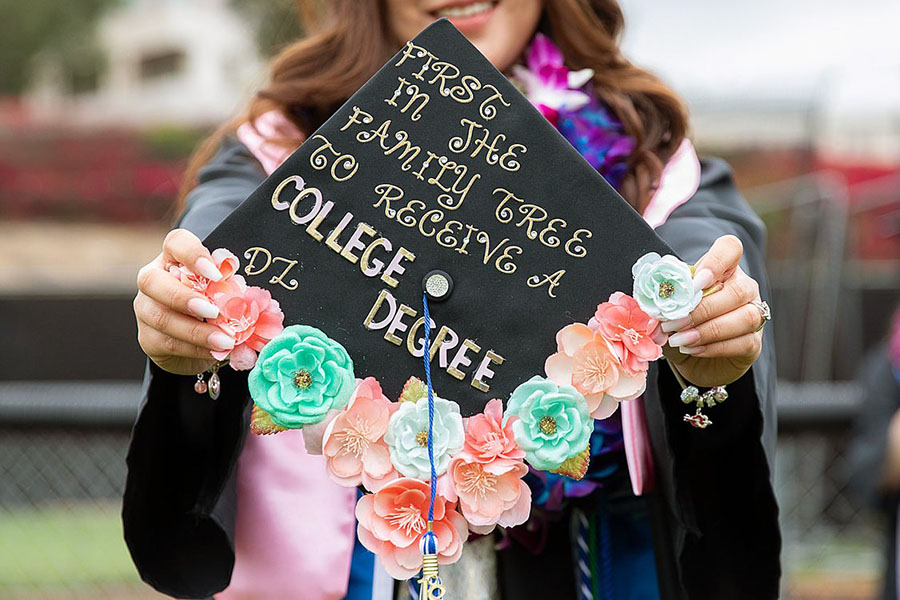 Dec. 3, 2020 — CSU Channel Islands (CSUCI) is once again on the Top 20 list of CollegeNET's 2020 Social Mobility Index (SMI) national rankings. The campus also made the Top 20 last year. 
This year's rankings measure social mobility for 2019 with CSU and University of California (UC) systems dominating the 2020 rankings, accounting for 70% of the Top 20 spots this year.  
The seventh annual 2020 SMI is being released at a time when studies are showing that the COVID-19 pandemic is disproportionately affecting low-income students, forcing them to abandon, delay or alter their pursuit of a college degree and the potential that degree provides for social mobility—when in fact it's never been more important to stay on track. 
"Social mobility" is a term often used to describe the improvement of socioeconomic circumstances for individuals or households—and in this case, students and their families. 
"We have always taken a great deal of pride in our national rankings on social mobility," said CSUCI President Erika D. Beck, Ph.D. "Transforming the lives of graduates and their families is what we are all about, so we are always recommitting to our goal of increased social mobility for our students. The COVID-19 pandemic has underscored this cause with the economic effects falling disproportionately on historically underrepresented students, which make up most of our student population." 
History shows that the best way for students to fare well in a post-pandemic world is to stay in school.  
According to a report from the Center on Education and the Workforce at Georgetown University called "America's Divided Recovery: College Haves and Have-Nots," more than 95% of jobs created during the last economic recovery went to workers with a college education while those with a high school diploma or less were left behind. 
CSUCI leaders are well aware of this, so when the pandemic hit, leaders like Associate Vice Provost for Student Success and Community Engagement Amanda Quintero, Ph.D., supercharged the campus Channel Your Success campaign to target students in danger of halting or delaying their education.  
"Our students need a counternarrative that inspires them to continue on this path of social mobility and not to give up on their dreams," Quintero said just after CSUCI went virtual. "As a Hispanic Serving Institution, we must offer a message of hope and resilience. We cannot afford to fail our students as the loss of their talent impacts us all. 
CollegeNET, Inc. is a provider of web-based technologies for higher education that each year releases a Social Mobility Index based on data from four-year universities and colleges. The data indicates how well U.S. colleges and institutions enroll students from low-income backgrounds and graduate them into well-paying jobs. The 2020 SMI index polled 1,449 four-year institutions.  
To view the report online, visit: https://collegenet.com/company/news/7thAnnual.html?utm_source=SMI&utm_medium=SMIPRlink&utm_campaign=SMIemailCNET.