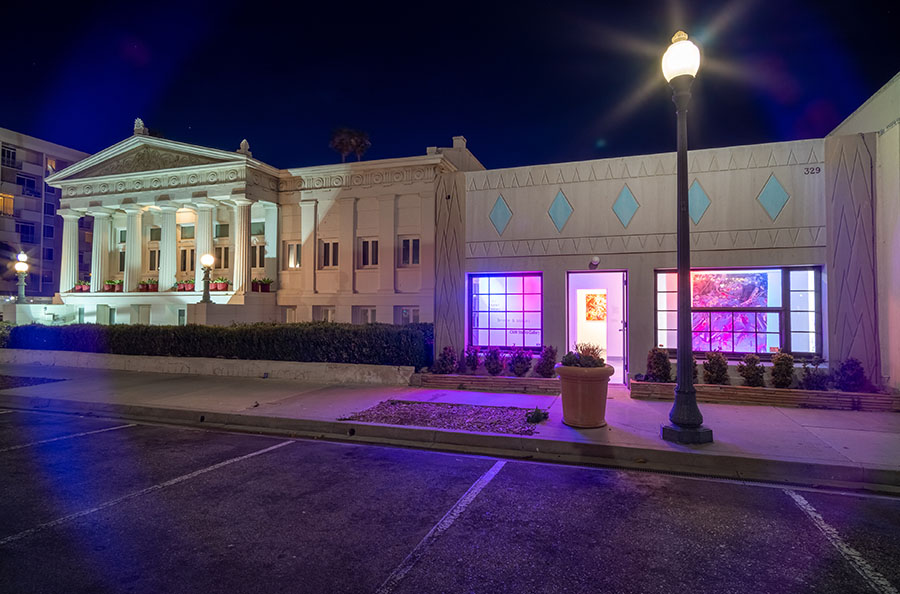 April 26, 2021— An Oxnard non-profit organization designed to support and encourage aspiring young artists has endowed CSU Channel Islands with a $50,000 scholarship fund for students majoring in Studio Art or Art History.
Carnegie Art Cornerstones evolved out of the Carnegie Art Museum, which closed in summer of 2019 owing to Oxnard city budget cuts. As a non-profit, Cornerstones will continue to promote art and art appreciation but will now do so through college scholarships. 
"I think this is really going to help students, especially coming out of a pandemic," said CSUCI Art Professor and Chair of the Art Program, Liz King. "We've always had such an amazing relationship with the Carnegie Art Museum. Some of our faculty have had shows there, our students have been interns—it's a treasured, vital relationship and I'm so happy to hear about Carnegie's transition to Cornerstones." 
Cornerstones donated similar gifts to Ventura and Oxnard Colleges, where the funds will be used for exhibitions and student assistance.
"Being from the area, it's pretty awesome to be able to give back to the institutions that helped me make my career," said Vice President of the Carnegie Art Cornerstones Brian Paumier. "It's important we support the young creatives in the area. If we can give them a platform to tell their story and be successful, they can serve as an example to others." 
Born and raised in Oxnard, Paumier attended Ventura College before going on to study at the Art Center College of Design in Pasadena and receiving his Master of Fine Arts from Bard College in New York. He went on to become a successful artist with various exhibitions throughout the world, as well as being a commercial photographer and videographer. Paumier also previously worked as a photographer and videographer at CSUCI. 
Paumier has been a force behind Cornerstones for years, providing space for young artists at the Carnegie, helping with exhibitions and mentoring.
"We want to create community because community is important," Paumier said. "We're founded on mentorship, local exhibitions and showcasing local artists to help us encourage an appreciation for the arts in this area."
The two CSUCI Art students chosen each year to receive $750 scholarships will meet several criteria, such as carrying at least 15 units, making at least a 3.0 grade point average and demonstrate a willingness to mentor other young artists. 
"I think our students would make wonderful mentors for high school students or anybody considering going to school to further their education," King said. "Our student can relate to area high school students. They share the same background, so our college students can interface with high school students and show 'this is possible.'"
Paumier believes it's important to champion these young artists to help them believe they can do even bigger and better things. 
"We show them how to put work on the walls and how to price the pieces," Paumier said, "and maybe someday they get the confidence to apply to an art school in New York or Los Angeles." 
But perhaps even more important is what these young artists bring to the rest of us, pointed out Professor of Art History Irina D. Costache, Ph.D. 
"Young artists bring new voices, views and ideas that reflect today's culture and society," she said. "And their creations enrich us all." 
To learn more about Cornerstones: www.carnegieartcornerstones.com.