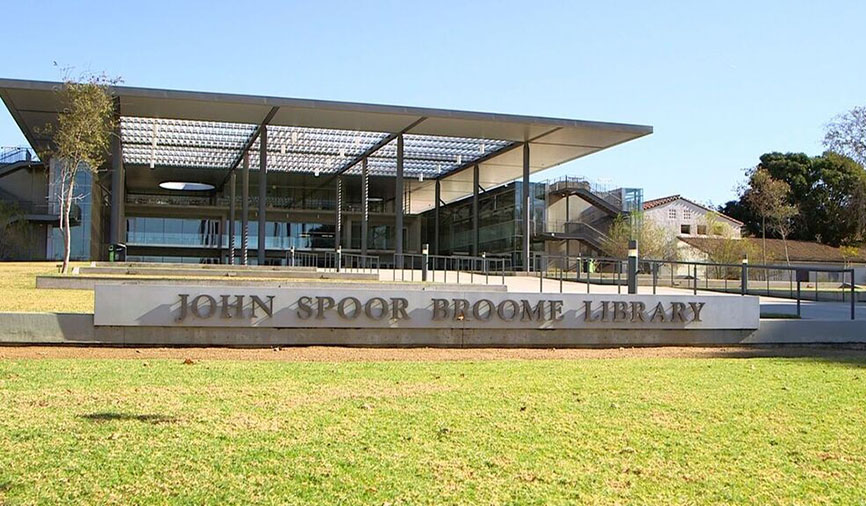 April 27, 2021 — CSU Channel Islands (CSUCI) was already in the process of saving money on textbooks for students with its openCI initiative when the COVID-19 pandemic hit, sending the program into hyperdrive. 
Recent calculations showed that the John Spoor Broome Library staff's work to provide faculty and students with online learning materials and e-books saved CSUCI students $237,759 over the last academic year—and counting. 
"The number is a moving target as the semester moves along, but we're estimating that the final savings for the 2020-21 school year is about $245,513," said Library Services Specialist Elizabeth "Bitten" Skartvedt. 
Working hand-in-hand with CSUCI's Affordable Learning Solutions Team, Library faculty and staff redoubled their efforts scouring cyberspace in search of free online classroom materials after the pandemic transformed University classes into a virtual format.  
"Our efforts definitely did accelerate," Dean of the Library Alicia Virtue said. "But CSUCI was well-positioned because 82% of our book collection was already in digital format. This is a relatively young institution and an institution of the 21st century. The emphasis on digital materials is logical and strategic." 
Some e-book titles had to be purchased in order to access online content, so Virtue worked within the Division of Academic Affairs to procure $20,000 worth of funding per year over the course of two years.   
During the first year of funding—pre-pandemic—faculty members worked with Library staff to find required reading sources online so that students could move away from physical textbooks. During the 2019-20 academic year, students saved $69,501 in required reading purchases. 
Then came the pandemic, and along with searching for online content for class, the Library staff had to retool in order make sure students had equity of access at home. 
"We had to get distribution lockers, we had to quickly get 500 laptops in circulation, we had to figure out a system in which students could check out materials for a semester at a time as the physical Library was closed," Virtue said. "The librarians expanded virtual services, including online chat reference, and increased service hours until 11 p.m. to provide maximum availability for student research support"  
Over the past two semesters of the pandemic, the Library linked e-books to 116 classes with a collective enrollment of 4,105 students, and both Skarvedt and Virtue believe the trend toward digital learning will continue to surge, even after in-person classes begin again.  
"I think the genie's out of the bottle," Skarvedt said. "For me, I will never look at another book in our course catalogue without checking to see if it's available as an e-book."