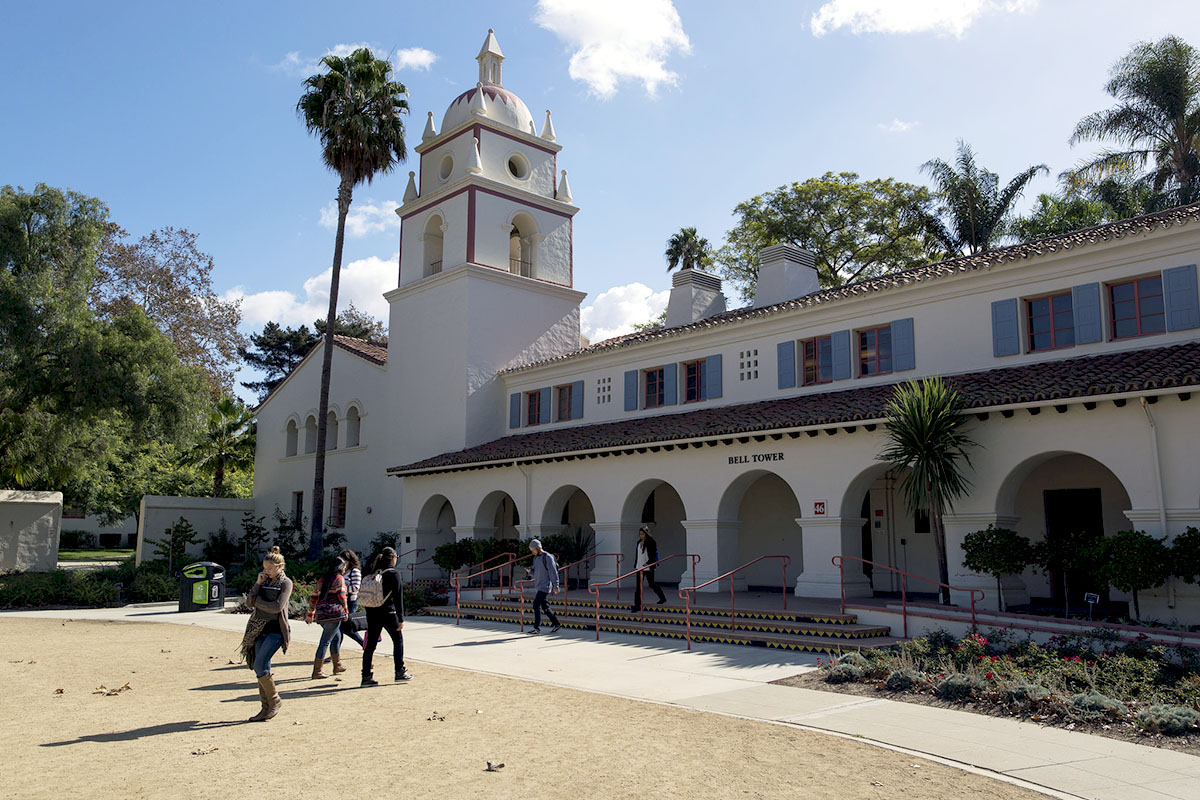 Oct. 1, 2021 — Applications for admission to the Fall 2022 semester begin Oct. 1, 2021 at 6 a.m. for first year and transfer students interested in attending CSU Channel Islands (CSUCI).
Students can apply through Dec. 15, but Assistant Vice President for Enrollment Management Ginger Reyes suggests prospective CSUCI students interested in programs that have an admission limit (impacted programs) such as Nursing and Mechatronics Engineering apply by Nov. 30.
"CSUCI is open and we want to help students with the application process and are available to answer any questions they have," Reyes said. 
For Fall 2022 applications, the fee is $70 per campus. However, the CSU expects that about half of this year's undergraduate applicants will qualify to have the application fee waived based on income criteria. After applying, prospective students should visit the financial aid website to learn more about financial aid options.
First year and transfer students who would like to become acquainted with the campus are welcome to schedule a campus tour, Reyes said. 
"We know that part of the application process is to get a feel for the campus," Reyes said. "Our campus tours are led by student ambassadors so parents and prospective students can really get an idea of what the campus is about."
Lead student ambassador Ruby Triguero said campus tours are very popular, and prospective students and/or their families are invited to call 805-437-8520 or email campus.tours@csuci.edu to schedule. Because of the pandemic, all tours are exclusively outdoors.
Triguero, a double major in Anthropology and Global Studies with a minor in Environmental Science & Resource Management, said she and her fellow student ambassadors often share their own experiences as students at CSUCI.
"I lived in housing for the first two years on campus and I like to point out that we have a tight-knit community where you get to see a lot of familiar faces," Triguero said. "I came from a high school that isn't in the area, so living in the residence hall was a great way to make friends."
Triguero walks guests through the tree-shaded campus with its Spanish Mission-style buildings, as well as buildings constructed or renovated since 2002 such as Sierra Hall, Santa Rosa Village, and the John Spoor Broome Library.
"We talk a lot about the Santa Rosa Island Research Station and the Channel Islands Boating Center, which are unique to CSUCI," she said.
U.S. News & World Report's 2022 Best Colleges ranked CSUCI as 20th among Top Public Schools in the West, and No. 17 in the "Top Performers in Social Mobility" rankings in the Regional Universities West category. In Washington Monthly's annual college guide, CSUCI was ranked No. 17 in for "Best Bang for your Buck" Colleges in West category.
Cal State Apply enables all CSU incoming freshman, transfer, graduate and international students to apply to multiple CSU campuses with just one application.