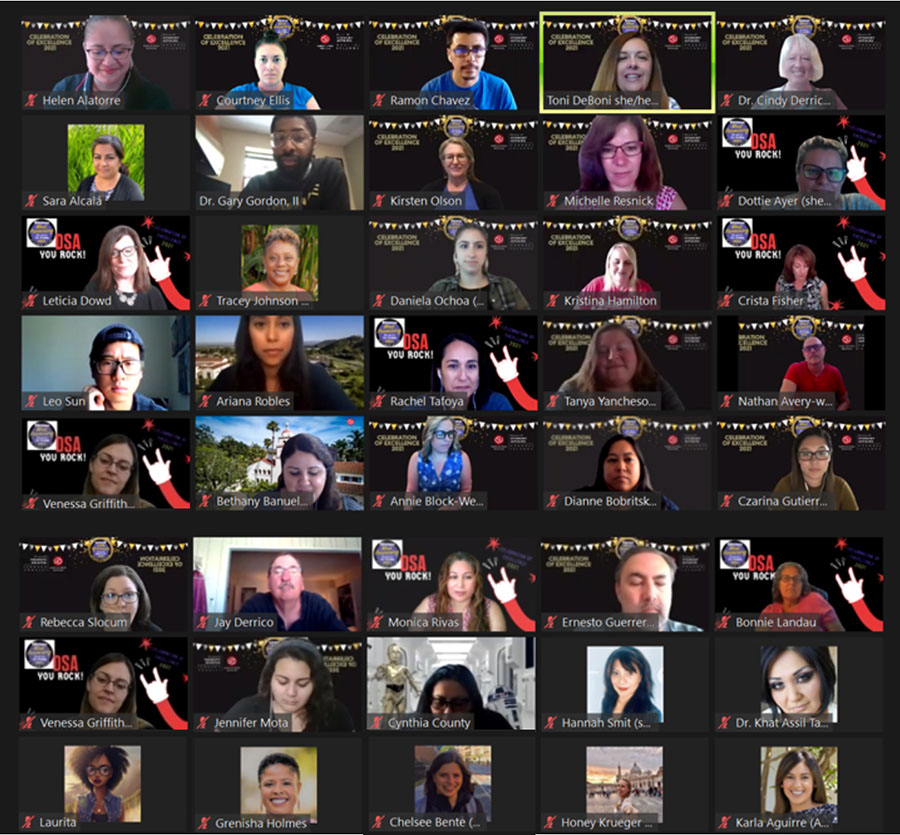 June 9, 2021 — Hiring and maintaining a diverse staff and making sure all of their voices are heard are some of the main reasons CSU Channel Islands' (CSUCI) Division of Student Affairs has been named one of the "2021 Most Promising Places to Work in Student Affairs" for the seventh consecutive year. 
The list of universities and colleges across the nation that made the top 30 will be published in Diverse: Issues in Higher Education on June 10. Diverse has been releasing the Most Promising list for eight consecutive years.  
Diverse, in partnership with the American College Personnel Association (ACPA), used web surveys to examine each institution's approach to diversity, inclusivity, family friendliness, salary/benefits and professional development opportunities, to name a few categories. 
It's especially gratifying to receive the national recognition this year, according to Interim Vice President for Student Affairs Toni DeBoni, J.D., because of the unprecedented challenges that came with the pandemic and the resulting switch to a virtual learning environment.  
"This has been an extraordinary year," DeBoni said. "I am incredibly proud of my colleagues in Student Affairs, who continued to support students while trying to care for themselves and their families – the humanity was beyond encouraging."  
Being honored seven years in a row with the award inspires the staff and leaders of the division to do even better, DeBoni said.  
"Being recognized as a 'Promising Place to Work' doesn't mean we are perfect," DeBoni said. "In fact, my greatest hope is that our staff views it as a reflection of their hard work and care for one another, and that there is an ongoing commitment to creating an environment that never stops trying to be a place where they are proud to work."