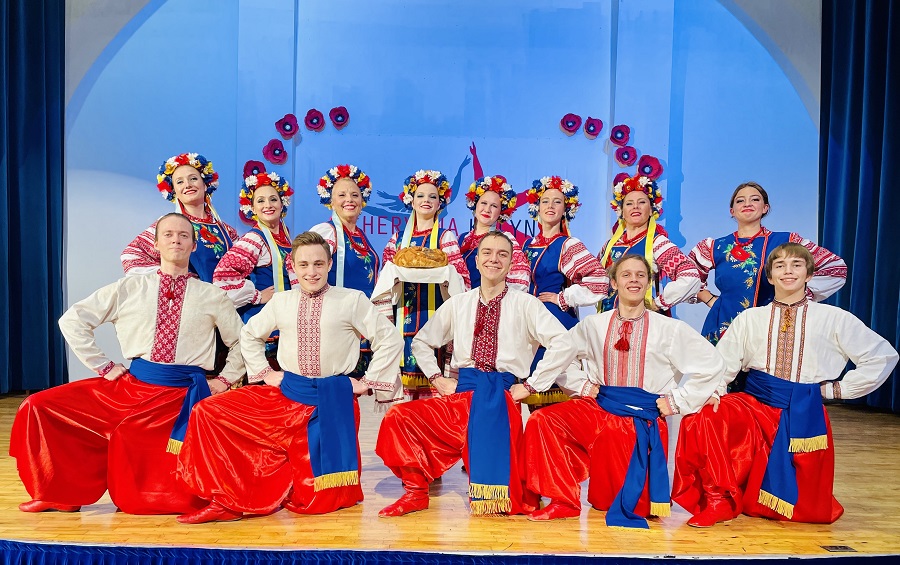 April 29, 2022 — "Inertia" is the theme for the 2022 CSU Channel Islands (CSUCI)'s Arts Under the Stars (AUTS) extravaganza—a reflection of the state of the world right now, according to the director of AUTS, Associate Professor of Performing Arts Heather Castillo.
"Inertia means that a body in motion will stay in motion and an object in stasis will stay in stasis unless extreme forces are exerted upon it," Castillo said. "The pandemic has been an extreme force that has been exerted upon us. So I think what we all crave is consistency and inertia as we try to figure out how we move forward."
The extreme forces upon us all include climate change, racial injustice and the war in the Ukraine, to name a few, so the performers decided to do what the arts so often do—try to make sense of it all.
Guests are invited to bring their own blanket or lawn chair to sit on the lawn in front of the John Spoor Broome Library beginning at 7 p.m. on Saturday, May 7. The CI Choir and Contemporary Music Ensemble will be the first to perform, followed at 8 p.m. by Channel Islands Dance, Theatre, Cheer and Kake Pops with special guests Hip Hop Mindset from the Rio School District and from Los Angeles, the Ukrainian dance troupe Chervona Kalyna.
Ukrainian native and CSUCI Assistant Professor of Mathematics Alona Kryshchenko, Ph.D.  who is a member of the troupe, is happy to share her culture with the AUTS audience.
"I started learning Ukrainian national dances when I was a little girl," Kryshchenko said. "I participated in dance groups all of my life. Once I moved to the U.S., I was so happy to find the Chervona Kalyna Ensemble, which spreads Ukrainian national dances so far away from Ukraine."
The performance will also serve as a fundraiser for the people of Ukraine. Anyone who would like to donate can visit the AUTS website. All donations will go to the Post Angeles Volunteer Center at St. Andrew's Ukrainian Church, which regularly ships aid to directly to Ukraine using Meest USA West, part of an international group of companies that provides postal and logistical services to more than 30 countries around the world.
"It might seem that the only help that really makes a difference is help on the national level," she said. "While this is true, help on that scale takes a very long time to be delivered. By donating to smaller humanitarian organizations, we make sure that this help arrives much faster."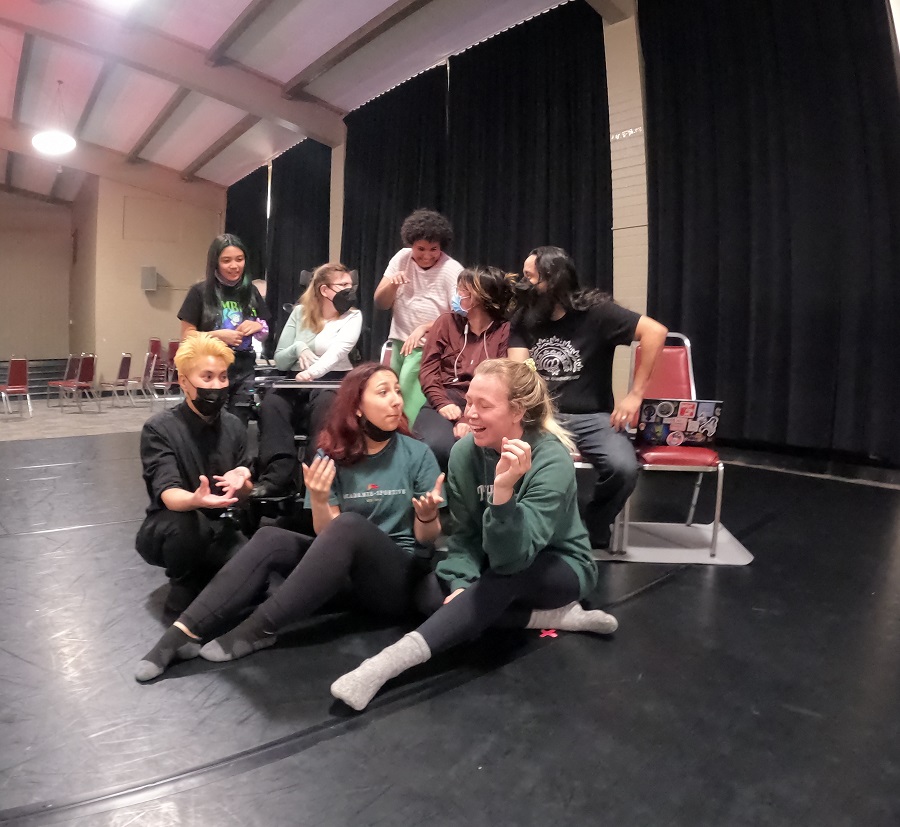 Other performances include a dance called "A Dance Between Two Pandemics," comparing the AIDS epidemic of the 1980s to the COVID-19 pandemic. Theater students wrote and are acting in a number of AUTS skits that tackle social concepts.
 "We have a group of theater students who have written a piece about families and generations and how families don't listen to one another. They have a story to tell about how you are expected to be a family in the United States," Castillo said. "We also have a theater capstone project about marginalized people in horror films."
Written by Performing Arts/Theater major Rae McQueen, the piece is called "Kadija Lamonte's Third Annual Halloween Movie Marathon" and was inspired by McQueen's research into Black women who work in film and history such as Robin R. Means Coleman, who wrote works like "The Black Guy Dies First," and "Horror Noire: Blacks in American Horror Film."
"The piece looks at how Black people are depicted in horror films," McQueen said. "We have these characters getting together Halloween night and choosing the movies they are going to watch, and as they choose each of these movies, they talk about what these movies mean and why their content is important."
After the show, the audience can get into the act with a dance party from 9:30 to 10 p.m. on the lawn with a DJ set by E-motive.
For more on AUTS, visit: https://2022.artsunderthestars.cikeys.com/.
For more on the dance fundraiser for the people of Ukraine, visit: https://auts.info/ukraine.
The University encourages persons with disabilities to participate in its programs, events and activities. If you anticipate needing any type of accommodation, or have questions about the physical access provided, please contact the respective area below as soon as possible, but no later than seven (7) business days prior to the event/activity: 
CSUCI Students
Disability Accommodations & Support Services: accommodations@csuci.edu
CSUCI Employees
Human Resources: angela.portillo@csuci.edu
Members of the Public 
Title IX & Inclusion: titleix@csuci.edu