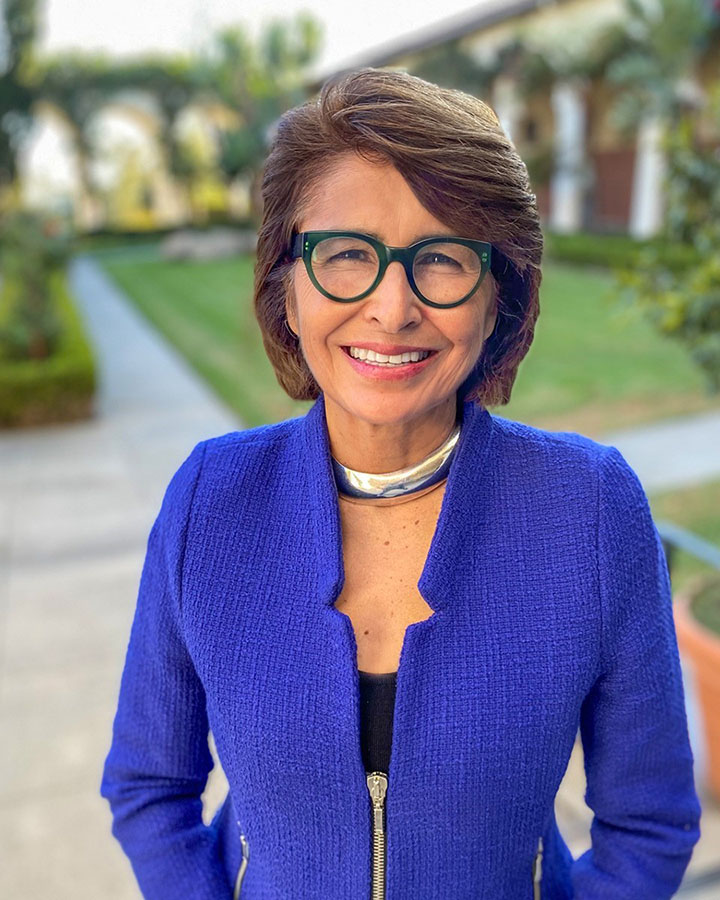 Oct. 26, 2022 -A former NASA rocket scientist, tech firm executive and Girls Scouts CEO will share her experience and advice with CSU Channel Islands (CSUCI) students and community members during a free luncheon on Monday, Oct. 31. 
The Martin V. Smith Speaker Series event featuring Sylvia Acevedo of Santa Barbara will be held from noon to 1:30 p.m. in the Grand Salon, located at the northwest corner of Camarillo Street and Rincon Drive. 
"Sylvia is a true trailblazer," said Susan Andrzejewski, Ph.D., Dean of the Martin V. Smith School of Business & Economics at CSUCI.  "As a lifelong advocate for the transformational power of education, Sylvia's values strongly align with those of CSU Channel Islands, and I am certain our students, faculty, staff, and community members will enjoy the luncheon event." 
Andrzejewski will interview Acevedo about her background, her experience working for NASA and Girl Scouts, and her advice for students. 
InStyle ranked Acevedo as No. 7 on its 2019 list of "The Badass 50," women who are changing the world, and Fast Company included her among its "100 Most Creative People in Business" in 2018.  
Acevedo started out as a rocket scientist at NASA's Jet Propulsion Laboratory, and then went on to executive roles at IBM, Apple, Dell and other tech firms.  
Later she created and produced award-winning national educational mobilization campaigns, and in 2010 the Mexican government awarded her the Ohtli Award, one of its highest civilian honors, for her work in improving parental engagement in education in the U.S. From 2011 to 2016, President Barack Obama commissioned her to lead the Educational Excellence for Hispanics in Early Childhood Initiative, and she was the key driver of the administration's Early Childhood Dual Language Education Policy.  
Acevedo began serving as national board secretary for Girl Scouts of the United States of America in 2008. Starting in 2016, she served as interim CEO for a year, and then she took the helm in the permanent role for more than three years. She led the creation of 146 new badges in STEM, outdoors, entrepreneurship and civics. Girl Scouts earned more than 1 million STEM badges during her tenure. Acevedo's best-selling middle school memoir, "Path to the Stars: My Journey from Girl Scout to Rocket Scientist," was published in 2018. 
She currently serves on the board of directors for Qualcomm and Credo. She holds a Bachelor of Science degree in industrial education from New Mexico State University and a master's degree in engineering from Stanford University. Duke University awarded her an honorary doctorate in 2022, and Washington College presented her with one in 2020. 
To attend Monday's event, register online at https://bit.ly/3zcImkc. Free parking will be available to community members in the A1 lot.  
For more information, contact Ariana Canales at ariana.canales@csuci.edu or 805-437-1641.