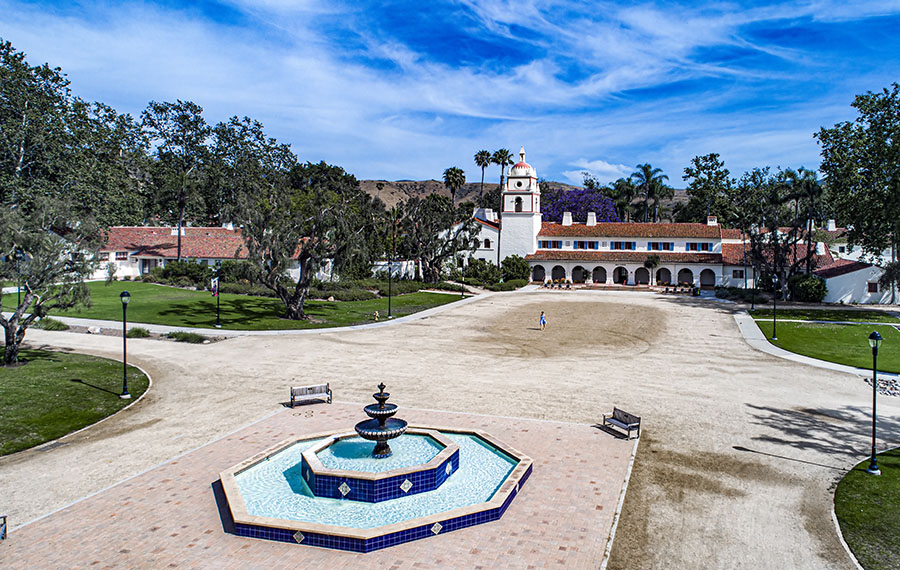 Jan. 5, 2022—To minimize class disruptions to the greatest extent possible, CSU Channel Islands (CSUCI) courses will be virtual for the first two weeks of class, from Jan. 22 through Feb. 6, with some exceptions.
In addition, the CSU's recently updated Interim COVID-19 Vaccination Policy redefines "fully vaccinated" to include a booster vaccine for students, staff and faculty when they become eligible to receive one. CSUCI will require eligible students and employees to receive a booster by Feb. 6, 2022 to coincide with the first week of mostly in-person classes.
Measures are being taken in addition to the ongoing requirement of appropriate mask-wearing indoors and other safety protocols because of the current wave of the highly-contagious Omicron variant of the COVID-19 virus, according to Interim President Richard Yao, Ph.D. The Centers for Disease Control & Prevention, the California Department of Public Health, and Ventura County Public Health (VCPH) all indicate that Omicron cases of COVID-19 are expected to peak during the final week of January. It is the anticipated greater disruption of higher case counts and the safety protocols each positive case sets in motion that campus leadership is trying to avoid.
"This projected surge follows immediately upon the scheduled return to campus of students and faculty – many of whom will have just returned from extended social gatherings and travels, domestically and internationally," Yao said. "That we will see an uptick in positive cases at the start of the semester is very likely, given this post-holiday timing and the Omicron variant's high rate of transmissibility. Unfortunately, the spike coincides with the first week of Spring 2022 classes and the more severe Delta variant is still in circulation, so whatever we do, we are again looking at a disrupted start to the semester"
Yao explained these measures are consistent with the explicit "safety-first" priority on the CSUCI campus and go beyond CSU policy and public health requirements. At this time, plans are to begin in-person classes on Feb. 7.
Eligibility for a booster varies from person to person depending on how long ago they received their initial vaccination. For the two-dose Pfizer and Moderna options, six months* must have passed since the final dose, and for the Johnson & Johnson option, two months must have passed since that single dose. VCPH officials have assured the campus that booster vaccines are available and plentiful in Ventura County. CSUCI will hold on-campus booster vaccination clinics and make on-campus testing available.
CSUCI's Spring 2022 semester webpage includes information about campus COVID-19 cases and reporting, FAQs, campus services and resources, and ongoing campus communication for the Spring semester. Other information will be added to the website as soon as details are finalized.
*The CDC has released updated guidance to shorten the interval from six months to five months for individuals who received the Pfizer-BioNTech COVID-19 vaccine.