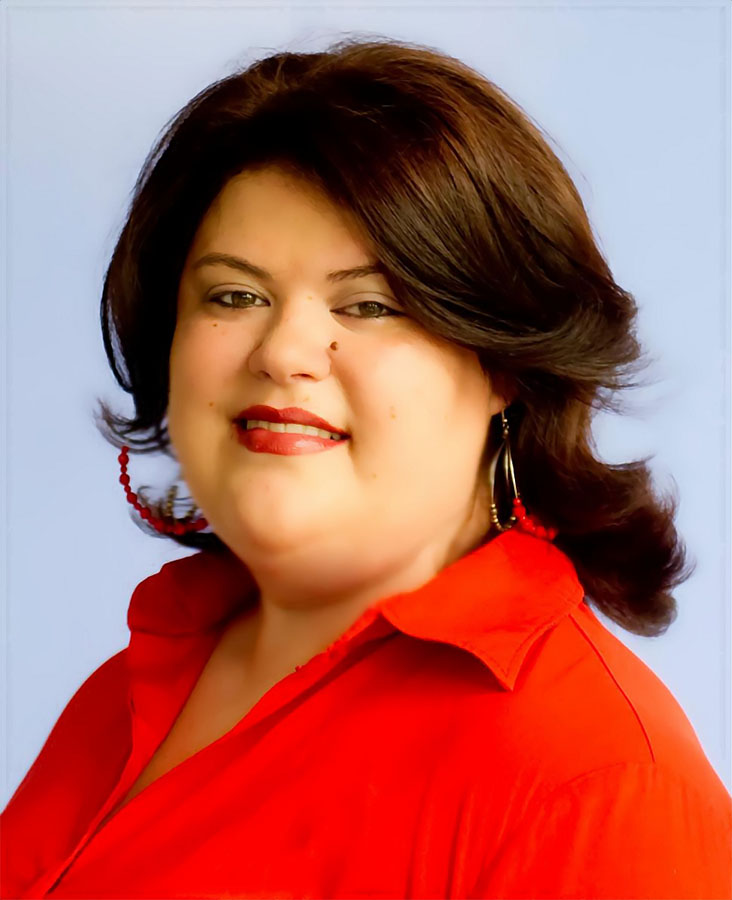 Sept. 26, 2022 - CSU Channel Islands (CSUCI) Vice Provost Jessica Lavariega Monforti recently received multiple national honors for her academic leadership and her work examining Latino political issues, including a new book on military recruitment.
Inspired by conversations with her Latino students, the book, "Proving Patriotismo: Latino Military Recruitment, Service and Belonging in the U.S," was written with East Stroudsburg University Political Science professor, Adam McGlynn, Ph.D., and demonstrates why the Latino population is a growing target for U.S. military recruitment and why Latinos seeking to improve their economic station and their acceptance as Americans are open to these overtures.
Hispanics make up a disproportional share of the armed forces and are the fastest growing segment. The Pew Research Center found that the share of active-duty military who are Hispanic rose from 25% in 2004 to 36% in 2017. In 2020, Hispanics accounted for 19% of all Americans.
Lavariega Monforti and McGlynn examined multiple sources to provide the first analysis of the topic based on data rather than theory. They analyzed a survey of more than 1,800 Latino high school students in South Texas about their experiences with military recruitment; interviews with high school faculty members and administrators that assess how the military seeks to attract Latino students; a survey of veterans about whether their service improved their acceptance as Americans and their post-service quality of life; and national survey data revealing Latinos' views of the U.S. military and Latino military service.
"We hope that readers gain an understanding of the many constraints bearing down on Latino youth as they make their way toward adulthood," said Lavariega Monforti, who leads initiatives to advance student success, retention and graduation at CSUCI. "There is a complexity of decision-making when you stand at the intersection of poverty, ethnicity and patriotism, as so many young Latinos do."
The book has been named one of two winners of the Best Book on Latino Politics Award by The Latino Caucus of the American Political Science Association (APSA).
In addition to her work on the book, The American Conference of Academic Deans announced that Lavariega Monforti will receive its sixth annual Award for Excellence in Academic Leadership in February, and publisher Rowman & Littlefield recently appointed Lavariega Monforti the new editor of "Latinos and American Politics," an interdisciplinary academic book series that investigates the role that Latinos play in the U.S. political process with a focus on gender, identity, racial politics, and public policy.