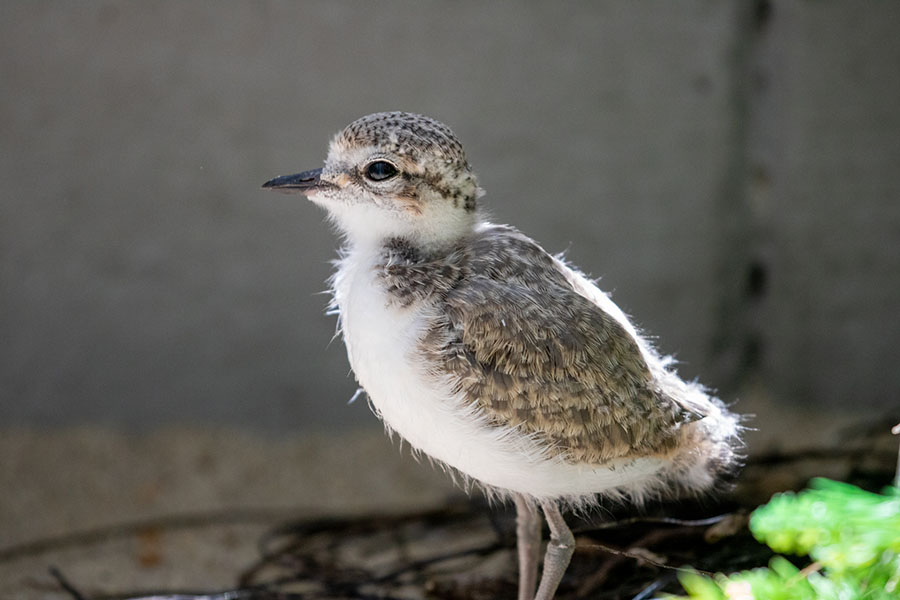 April 6, 2023 – California State University Channel Islands (CSUCI) and the Santa Barbara Zoo are pleased to announce a partnership that will enrich academic opportunities for students and enhance wildlife conservation, research, and outreach throughout the region.
On Friday, April 14, at 10 a.m., at the Santa Barbara Zoo, CSUCI President Richard Yao and Zoo President and CEO Richard Block will sign a memorandum of understanding formalizing the relationship. The agreement paves the way for future collaboration and outlines plans for a zoo-owned and managed conservation center on the CSUCI campus.
"By partnering with a world-class zoo right here in our backyard, we are strengthening our commitment to be a 'conservation campus' on the Central Coast," said Yao. "We are excited about the opportunities for our students to work side by side with Zoo personnel and CSUCI faculty to protect and reestablish threatened species in our region and to develop vital skills in conservation education and management. It is our hope that students and faculty from all disciplines and programs of study will have a chance to benefit from and contribute to our partnership with the Zoo. It will present rich opportunities for interdisciplinary collaborations."
"We are excited to partner with CSUCI to establish the first zoo-owned and managed facility accredited by the Association of Zoos and Aquariums on a university campus," Block said. "Through this alliance, we look forward to expanding our Zoo conservation programs and providing a learning laboratory where students can assist in the important work of wildlife conservation, education, zoo management and marketing, animal husbandry, guest services, and more. The opportunities to align our programs and resources with CSUCI are limitless."
The partnership resolves the Zoo's urgent need for more space in which to expand its wildlife conservation efforts. At its 28-acre Santa Barbara site, which is home to more than 400 animals representing 146 species, the Zoo is running out of room to house a growing collection of threatened and endangered species. They include Western snowy plovers, California red-legged frogs, California condors, and Western pond turtles. In the coming years, the Zoo plans to shift the majority of its conservation activities and staff to the conservation center at CSUCI.
"It's game-changing because it enables us to scale up what we are doing in terms of direct conservation interventions on behalf of species recovery," said Estelle Sandhaus, Director of Conservation & Science at the Zoo. "It vastly increases our capacity to take in and protect species during extreme weather events, which is something we are being called upon to do more and more often by our federal and state agency partners."
That work aligns perfectly with conservation education and research already underway at CSUCI. Associate Professor of Biology Allison Alvarado says she's looking forward to integrating the Zoo's expertise into courses like Conservation Genetics, where her students perform case studies on recovery efforts for the island fox and the California condor.
"The Zoo's expertise and involvement in recovery of these species will offer students additional first-hand insight on the challenges and rewards associated with the process," Alvarado said. "We are excited about the hands-on opportunities this partnership will offer for students and faculty to engage in local conservation science and the protection of endangered species in the area."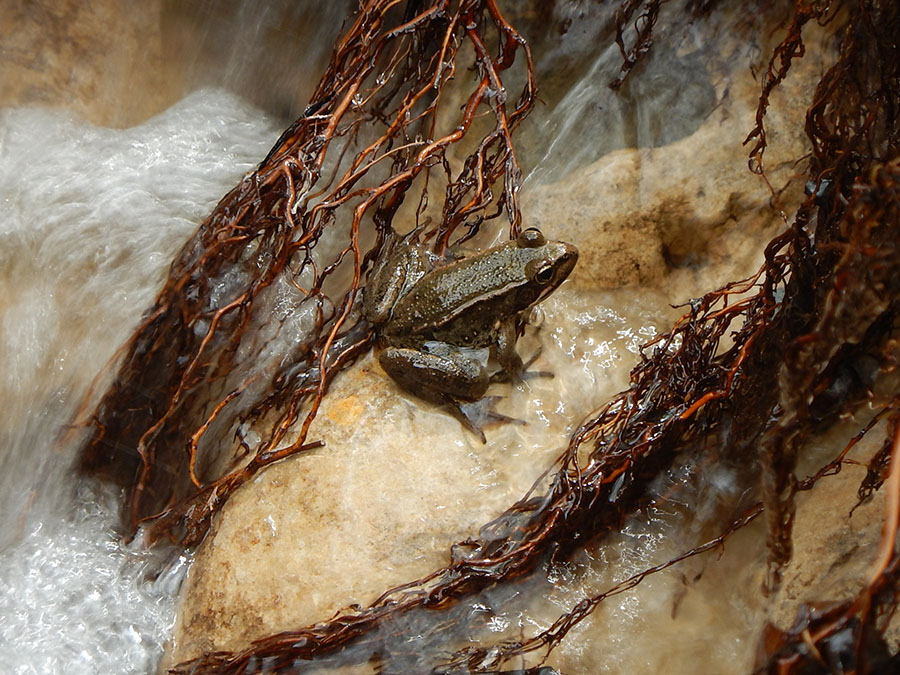 CSUCI has identified a 60,000-square foot site on the western edge of the campus near Modoc Hall that is ideal for the Zoo's needs. Under the agreement, CSUCI will lease the land to the Zoo and the Zoo will own the conservation center buildings and facilities. Preliminary plans for the site include classroom and meeting spaces, offices for conservation staff, pens for animal care, containment and breeding, native plant gardens, and spaces for the public to enjoy and participate in the conservation center.
In the meantime, other collaborations are being explored with CSUCI's other academic disciplines. CSUCI's Performing Arts program is working with the Zoo to develop and stage live shows and performances for Zoo visitors. Students in a Spanish capstone course led by Associate Professor Javier Gonzalez are translating materials for the Zoo's summer camps and other educational materials. And CSUCI's Early Childhood Studies program is teaming up with the Zoo's Early Explorers Preschool to bring its bachelor's degree in Early Childhood Studies to Santa Barbara County in Fall 2023.
"The Zoo partnership embodies everything that CSUCI stands for in terms of serving our region as a hub of conservation and education," said Jennifer Perry, Executive Director of Regional Educational Partnerships at CSUCI. "Our region is home to a globally recognized biodiversity hotspot. Through our partnerships with the Zoo and other agencies like the National Park Service, our faculty and students can be instrumental in bringing species back from the brink of extinction and restoring habitats in a way that's viable. We can make a difference and be a model of success stories in the face of climate change."