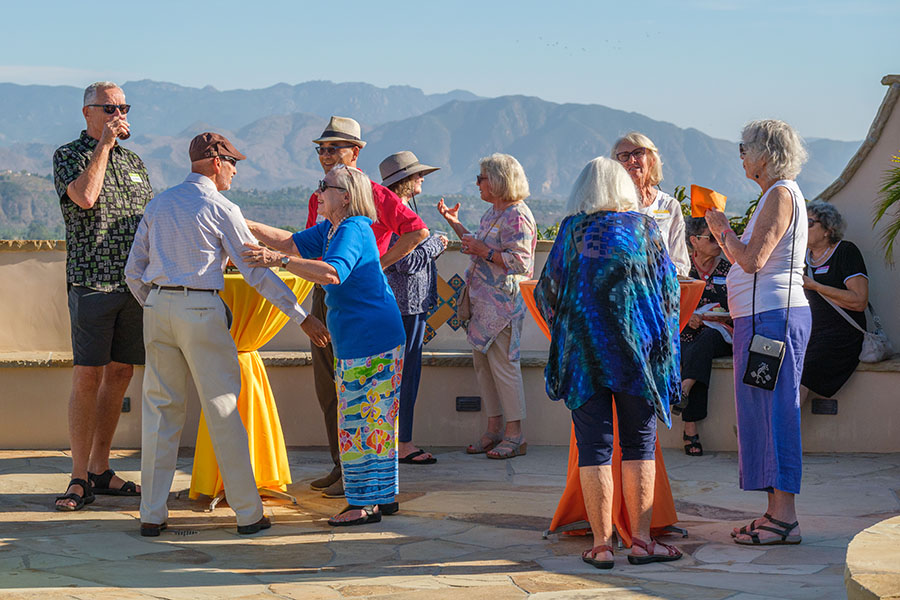 Jan. 12, 2023-  The Spring I 2023 session of the Osher Lifelong Learning Institute (OLLI) at CSU Channel Islands (CSUCI) features several new instructors, including a local expert who will explain how to separate the truth from the hype in "Lies, Damn Lies and Statistics."
Registration is open for the all-new slate of classes for students aged 50 and up. Classes run from Jan. 23 through March 3.
Lifelong Santa Paula resident Daniel Sandoval will draw on his career in data science and analysis for his first OLLI class. He holds a bachelor's degree in engineering and applied science from the California Institute of Technology and a doctorate in developmental sociology from Cornell University. Sandoval leads the Ventura County District Attorney's Family Justice Center Research Committee and serves on the Santa Paula Unified School District Board. In this class, he will show students how to become savvy consumers of statistics.
"We'll explore the importance of sampling and gain a true understanding of what statistics can - and cannot - tell us and the ways in which they can deceive us from reality," said Sandoval, a Lecturer in the Sociology departments at CSUCI and California Lutheran University.
Another one of the program's four new instructors, retired Los Angeles Superior Court Commissioner Gary Bindman, will present "Lessons Learned from the Bench." He spent 17 years in high volume criminal courts making judicial decisions that "resulted in justice for some in a system whose goal is justice for all."
"We will explore what it takes to make judgments without judgment," said Bindman, now a substitute teacher in La Quinta.
Dr. Michael Baker, who served as a surgeon and medical intelligence officer in the Navy before retiring as a rear admiral, will present "Misuse of the American Military Since 1945" in his OLLI at CSUCI debut. In addition to teaching for other OLLI programs, he serves on the board of the World Affairs Council of Northern California.
New instructor Stephanie Slahor, the Palm Springs-based author of "Meteors," will present "Our Amazing Universe," delving into the wonders of the night sky, the solar system and the moon.
Topics of new classes that will be taught by popular returning instructors include blockchain, the building of Las Vegas, and the sad and controversial life of comedian Charlie Chaplin. Additional options include the first of a two-part series on the lost world of hominins and classes on historical art exhibitions and female noir fiction authors.
All classes meet for two hours once a week for six weeks. All can be attended on Zoom, and several also are offered in-person. The catalog of classes and registration are available at go.csuci.edu/olli.
For more information, email OLLI@csuci.edu or call 805-437-2748.
The University encourages persons with disabilities to participate in its programs, events and activities. If you anticipate needing any type of accommodation, or have questions about the physical access provided, please contact the respective area below as soon as possible, but no  later than seven (7) business days prior to the event/activity: 
CSUCI Students 
Disability Accommodations & Support Services: accommodations@csuci.edu  
CSUCI Employees 
Human Resources: human.resources@csuci.edu  
Members of the Public 
Title IX & Inclusion: titleix@csuci.edu