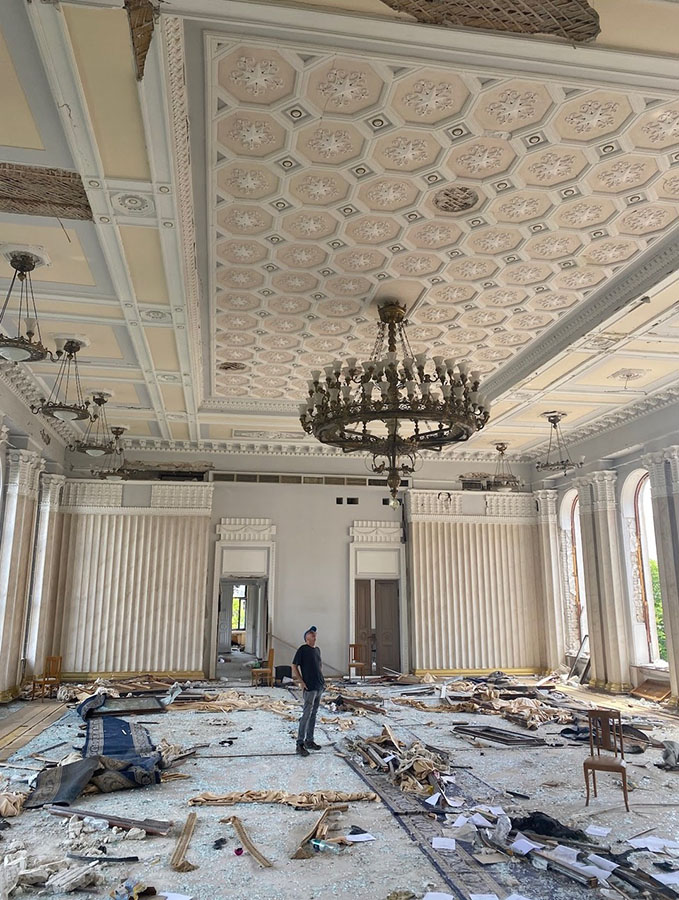 March 15, 2023 —A Ventura filmmaker outraged by the Russian war campaign traveled to Ukraine to film the gritty and heartbreaking human toll of the war, as well as the power of hope. Filmmaker Rick Ray will share "Our Stories Matter: Challenges and Visions of Hope from the People of Ukraine" Thursday, March 16 from noon to 1:30 p.m. in the Petit Salon on the CSU Channel Islands (CSUCI) campus.
Later that day, Emmy award-winning Los Angeles filmmaker Matthew Crotty will be the keynote speaker at a presentation called "Broadcasting the Local: Producing and Preserving Community-Based Histories" from 4 to 6 p.m. in Room 3550 in Del Norte Hall.
The two presentations from filmmakers are completely separate. The Ukrainian film and panel discussion afterward is presented by the Center for Multicultural Engagement and the mission-based centers. The presentation on the importance of collecting stories from our communities is part of a series created by Assistant Professors of History Jacqueline Reynoso and Hanni Jalil.
Both presentations are open to the public.
Ray filmed "Our Stories Matter" after connecting with the Ukrainian army and arranging to travel by plane to Warsaw, then by train and on foot across the Ukrainian border to find the ordinary people who are determined to live their lives while those lives are torn apart by Russian attacks.
"I took a nine-hour train ride from Lviv to Kyiv," Ray said. "I got an apartment in the heart of the downtown area overlooking Zelenskyy's palace. I just walked out and began to wander with my camera. I found a driver and a guide translator. We would just go to where people were shell-shocked and sifting through the rubble and I would talk to them."
Ray met a 12-year-old girl who had a Russian rocket burst through the roof and settle under the crib of her sister's baby.
"It was a red-hot rocket, but did not explode," Ray said. "This young girl was cooped up in her home with all of this kind of trauma and looting and rapes going on around her, and she coped by drawing. You look on her walls and there are all of these penciled pieces of artwork that are museum quality."
Despite the horror, Ray learned that love found a way to bloom when a 23-year-old Ukrainian woman fell in love with a handsome Ukrainian soldier she met through Instagram.
"He went to serve in Mariupol and became a refugee in the steelworks where thousands of soldiers were holed up," Ray said. "The soldier and the young woman communicated with a book of poems with their letters tucked in between the pages. The book was smuggled in and out of the steelworks."
Ray's film will detail what happened after the soldier was taken prisoner by the Russian army, and whether the two were able to eventually reunite. He will also introduce the audience to many others, including a pair of monks whose monastery was under siege by the Russians, who were determined to starve them out, but the monks' faith sustained them.
Professor of Psychology Christy Teranishi-Martinez coordinated this event after learning about Ray's film through a friend. She thought the film would be an ideal fit for her Adolescent Development and Positive Psychological Development classes, focused on exploring on ways adolescents and emerging adults develop a growth mindset and resiliency despite challenges and barriers they encounter.
"We're focusing on how individuals thrive and flourish through adversity while still forging their identities and while protecting their family members," Teranishi-Martinez said. "Rick incorporates true stories of Ukrainian adolescents and emerging adults developing core strengths, like empathy, altruism and prosocial skills, which help them persevere, form positive relationships, and remain optimistic about their future despite the chaos of war around them."
Ray was able to negotiate a trip to film in Ukraine because of his 30-plus years traveling the world documenting the human side of pivotal global events. It was a decision he made after graduating from UC Santa Barbara and serving as a chauffeur for the blunt and irascible actor Jack Palance, who encouraged him to follow his dream as a documentarian.
"He would nag me from the back of the limo and say, 'Go get a life so you can stop being a crappy assistant to me,'" Ray said. "So, one day, I just went in and quit my chauffeur job, bought a backpack and a ticket around the world. I had $3,000 in my pocket and was 25 years old. It became a life of traveling and documenting stories around the world."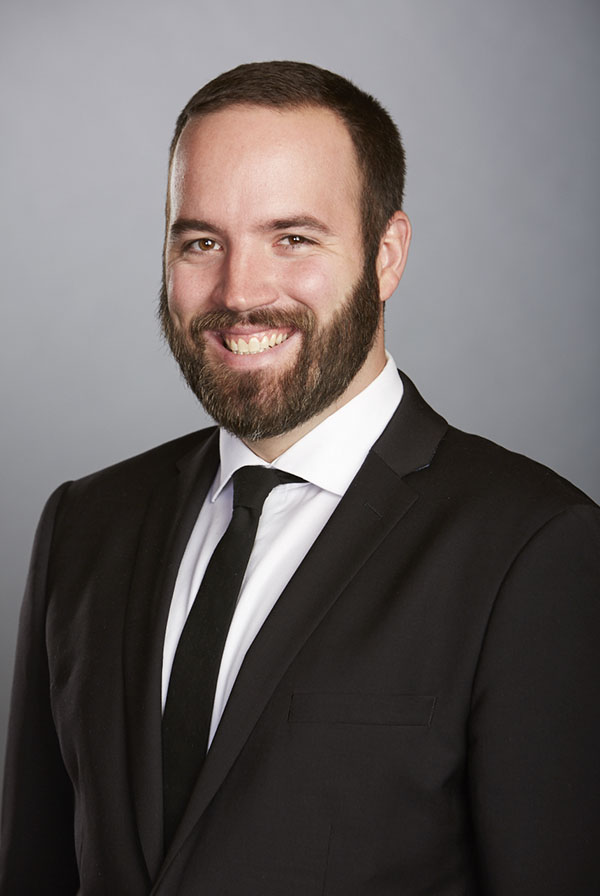 Also on Thursday, from 4 to 6 p.m., Emmy award-winning Los Angeles filmmaker Matthew Crotty will be the keynote speaker at a presentation called "Broadcasting the Local: Producing and Preserving Community-Based Histories" in Del Norte Hall Room 3550.
This presentation discusses the importance of collecting stories from our communities, which is part of a series created by Assistant Professors of History Jacqueline Reynoso and Hanni Jalil.
The afternoon presentation on community histories captured through broadcast media is closer to home. Reynoso and Jalil chose Crotty as keynote speaker because of his experience as Director of Production for KCET's original programs, including Artbound, Artbound Presents Studio A, Border Blaster, SoCal Connected, Lost L.A., Global Perspectives, and City Walk.
The goal, said Reynoso and Jalil, is to underscore the importance of collecting all histories, as the story of so many groups go untold.
"There are histories that don't get told in conventional ways, and because of this, they are often overlooked," Reynoso said. "One example is an area researched by one of our colleagues, Assistant Professor of History Julia Ornelas-Higdon, who is looking into the immigrant laborers who helped produce wine in California such as people from Mexican or Asian descent."
"Another example is that so often we associated Oxnard with Mexican American workers and their histories, but another voice in those conversations should be the Japanese Americans and the alliances that formed between both groups," Jalil said. "The more we can highlight our ethnic diversity, the better we can capture a complete picture of our local history."
Parking is available on the campus with the purchase of a $6 daily permit; visit https://maps.csuci.edu to locate parking permit dispensers. VCTC bus service is also available to and from the campus from the Camarillo Metrolink Station/Lewis Road or the Oxnard 'C' Street/Maywood Way Transfer Center with free parking at both locations. View the VCTC schedule for exact times to/from CSUCI.
The University encourages people with disabilities to participate in its programs, events and activities. If you anticipate needing any type of accommodation or have questions about the physical access provided, please contact the respective area below as soon as possible, but no later than seven business days prior to the event/activity: 
CSUCI Students
Disability Accommodations & Support Services: accommodations@csuci.edu
CSUCI Employees
Christine Girardot: christine.girardot@csuci.edu
Members of the Public
Title IX & Inclusion: titleix@csuci.edu