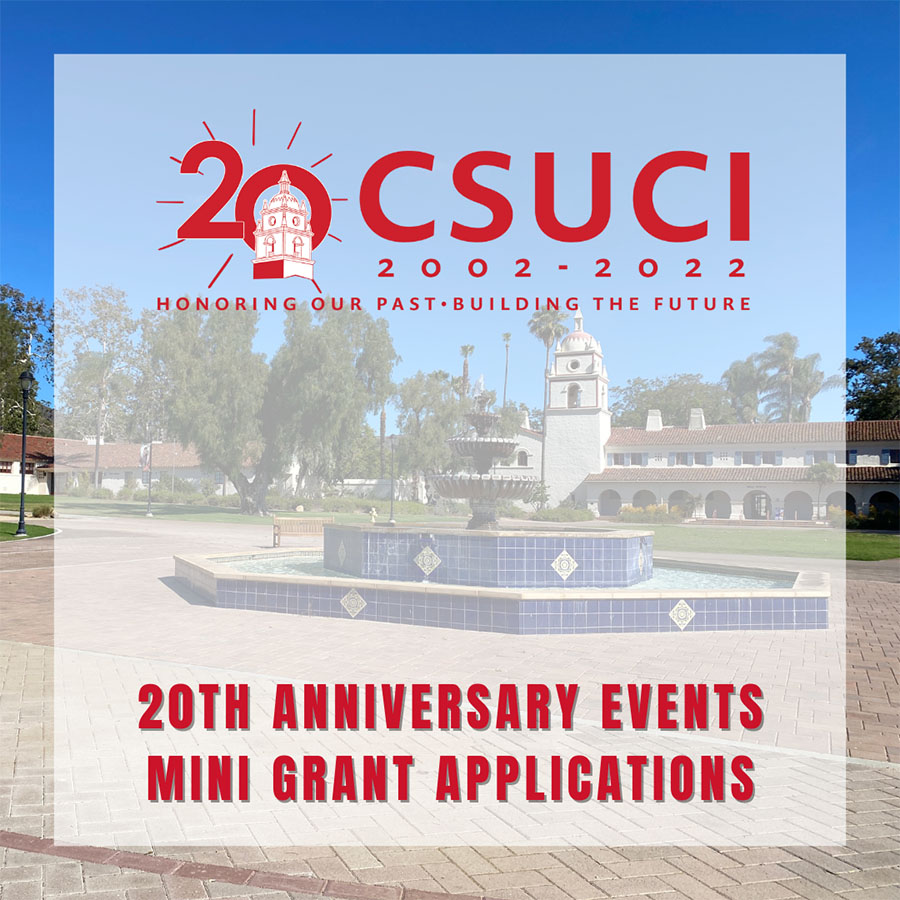 Sept. 13, 2022 -  The 20th Anniversary Steering Committee has set aside funds for events that highlight the anniversary theme of "Honoring Our Past – Building the Future." These mini-grants will be awarded based on the questions listed in the application including target audience, how the event will be marketed, how the 20th theme will be incorporated, and the primary purpose of the event.
The deadline to apply for a mini-grant is this Friday, Sept. 16! Once submissions are closed, a committee will review all applications and will award grants up to $1,000 to the chosen applicants on Sept. 26, 2022.
We will accept applications for the Spring semester mini-grants in December.
Apply online today! 
For more information contact csuci.news@csuci.edu. 
The University encourages persons with disabilities to participate in its programs, events and activities. If you anticipate needing any type of accommodation, or have questions about the physical access provided, please contact the respective area below as soon as possible, but no later than seven (7) business days prior to the event/activity: 
CSUCI Students
Disability Accommodations & Support Services: accommodations@csuci.edu
CSUCI Employees
Human Resources: angela.portillo@csuci.edu
Members of the Public