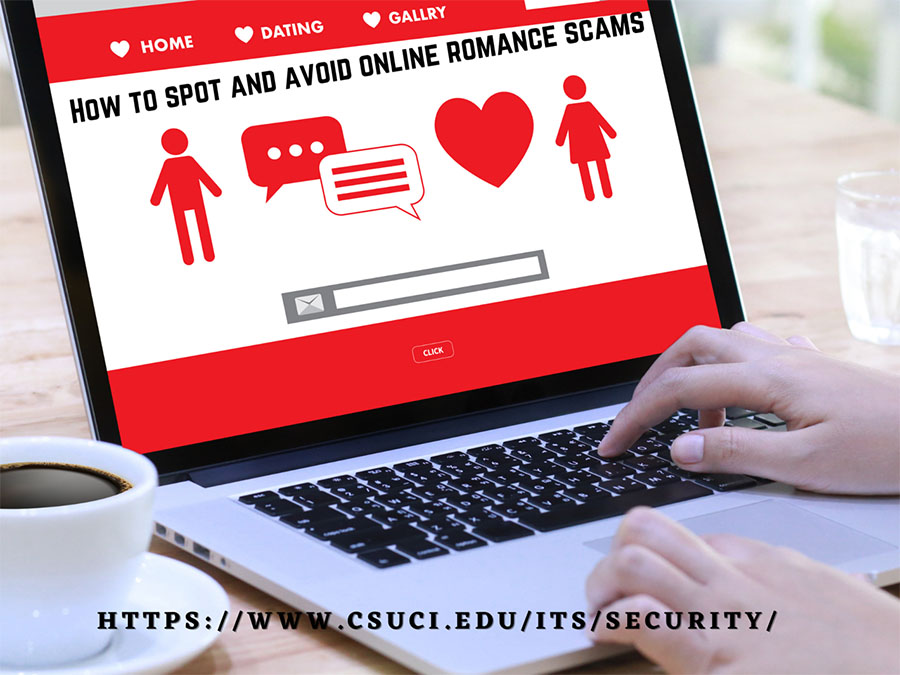 Feb. 4, 2021 - With Valentine's Day around the corner, online scams are targeting victims looking for love. Some red flags to look for in romance scams include:
There's a request for money for urgent matters, such as medical expenses or a plane ticket. Never send money to someone you haven't met in person
The person claims to be in the military and living overseas
The person professes love quickly
There's pressure to move the conversation off the platform to a different site
Knowing what to do if you believe you are the victim of a scam, it is crucial to take the following steps:
Cease communications with the scammer immediately
Take note of any identifiable information you may have on the scammer, such as their email address, IP address, or other information in their full email header
Contact your bank or credit card company if you think you've given money to a scammer
Report the scammer to the FTC (Federal Trade Commission) at ftc.gov/complaint
Notify the website or app where you met the scammer
For more information or questions about Information Security, contact CSUCI's Information Security Team at infosec@csuci.edu or visit https://www.csuci.edu/its/security/.