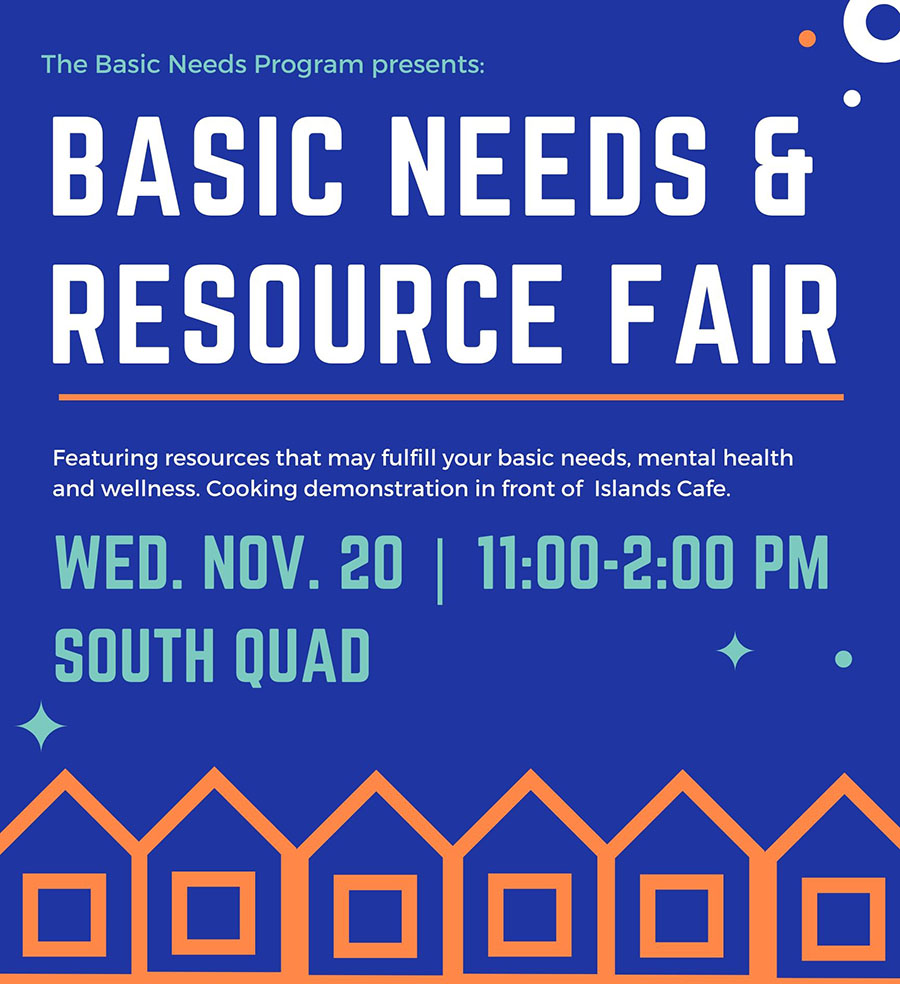 Nov. 19, 2019 - The Basic Needs Program invites the CSUCI community to the Hunger and Homelessness Awareness Resource Fair in South Quad on Wednesday, Nov. 20 from  11 a.m. to 2 p.m. 
This fair will feature resources that may fulfill basic needs, mental health support and wellness. University Auxiliary Services will provide a cooking demonstration in front of Islands Café at the conclusion of the fair.
We hope to see you there!
For more information contact Hannah Dineley at 805-437-2657 or hannah.dineley@csuci.edu. 
*The Basic Needs Resource Fair is made possible by the CSUCI Basic Needs Program, Cal Fresh, University Auxiliary Services and Hunger & Homelessness Awareness Week.