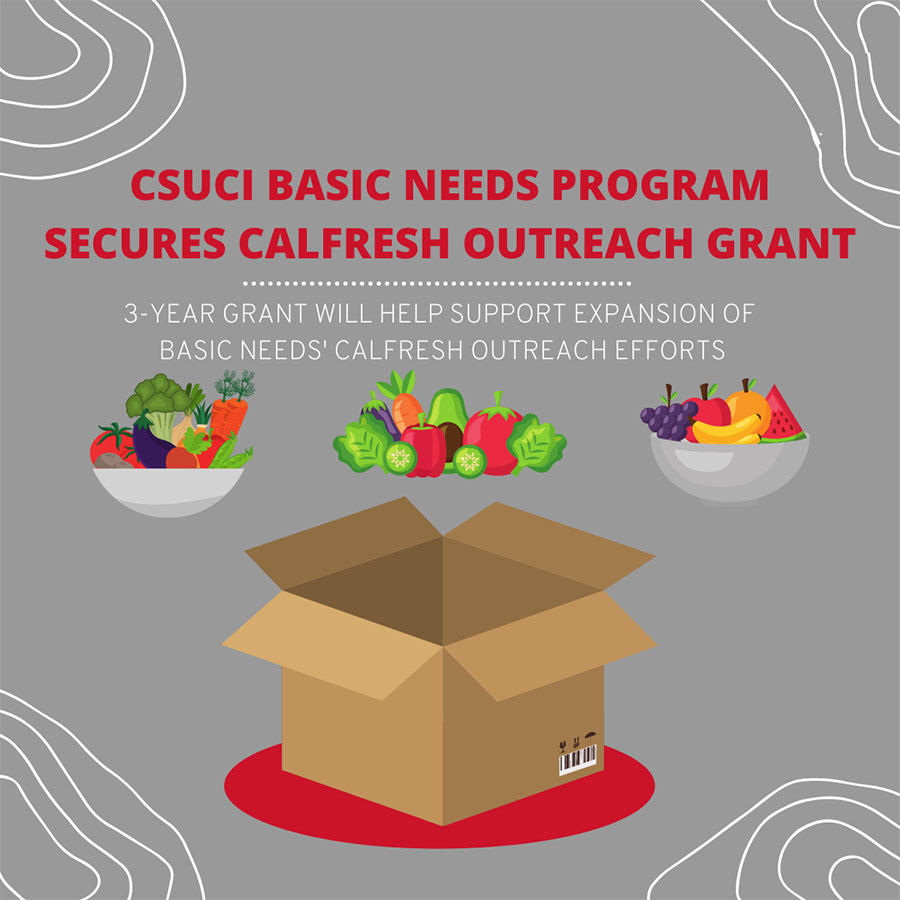 Nov. 30, 2021 - The CSUCI Basic Needs Program, located in Aliso Hall Plaza, recently secured a grant continuation award of $230,116 from Chico State's Center for Healthy Communities (CHC).
This is a three-year grant that will be utilized to help support and expand the Basic Needs Program's CalFresh Outreach efforts. CalFresh is California's version of the federal Supplemental Nutrition Assistance Program (SNAP). The purpose of CalFresh is to supplement the food budget for eligible individuals and connect them with nutritious food. 

Many CSUCI students are eligible for CalFresh and may not realize it. To check for eligibility, please visit: https://www.getcalfresh.org/?source=csuci or email basicneeds@csuci.edu for more information.