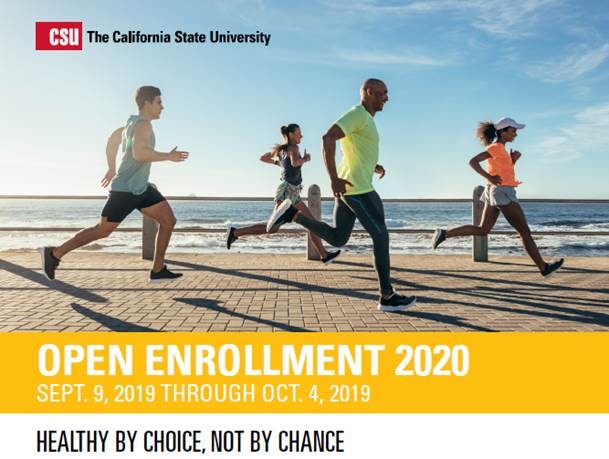 Aug. 29, 2019 - It's that time of year! The time has come to review your health benefit options and learn about the various employee benefits the campus has to offer. The Open Enrollment period for University employees will run Sept. 9 through Oct. 4. Changes made during this time will be effective for calendar year 2020.
Be sure to mark your calendar for Tuesday, Sept. 10 - the Annual Employee Benefits Fair will be held in Broome Library 1320 (the Exhibition Hall) from 10 a.m. to 2 p.m. This is a great chance to dedicate some of your time to learning about health plan changes for 2020, meet some of the vendors who offer various benefits to employees, and learn about our partners in the community. You will learn important information that can benefit you and your loved ones, plus you'll have the chance to win some door prizes too.
We hope to see you there!
For more information contact Janet Korsmo at 805-437-3163 or janet.korsmo@csuci.edu.