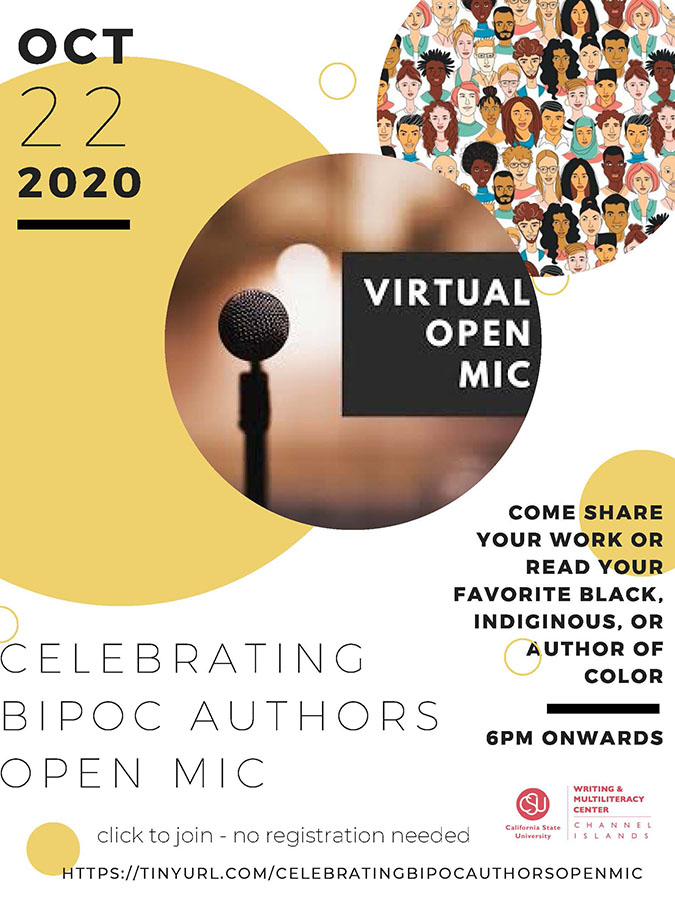 Oct. 13, 2020 - In celebration of National Day on Writing and Indigenous People's Day, we are inviting all members of the CSUCI community to participate in the Writing & Multiliteracy Center's virtual Celebrating BIPOC Authors Open Mic on Thursday, Oct. 22 from 6 to 9 p.m.!
This is a great chance to read work by your favorite Black, Indigenous, or Author of Color - or come ready to share your own. Songs, poems, fiction, essays, and other creative works welcome. We will host a drawing to win one of five books by BIPOC authors.
No registration needed, simply click the link to join: https://tinyurl.com/celebratingbipocauthorsopenmic. 
For more information contact Abigail Michelini at abigail.michelini@csuci.edu.