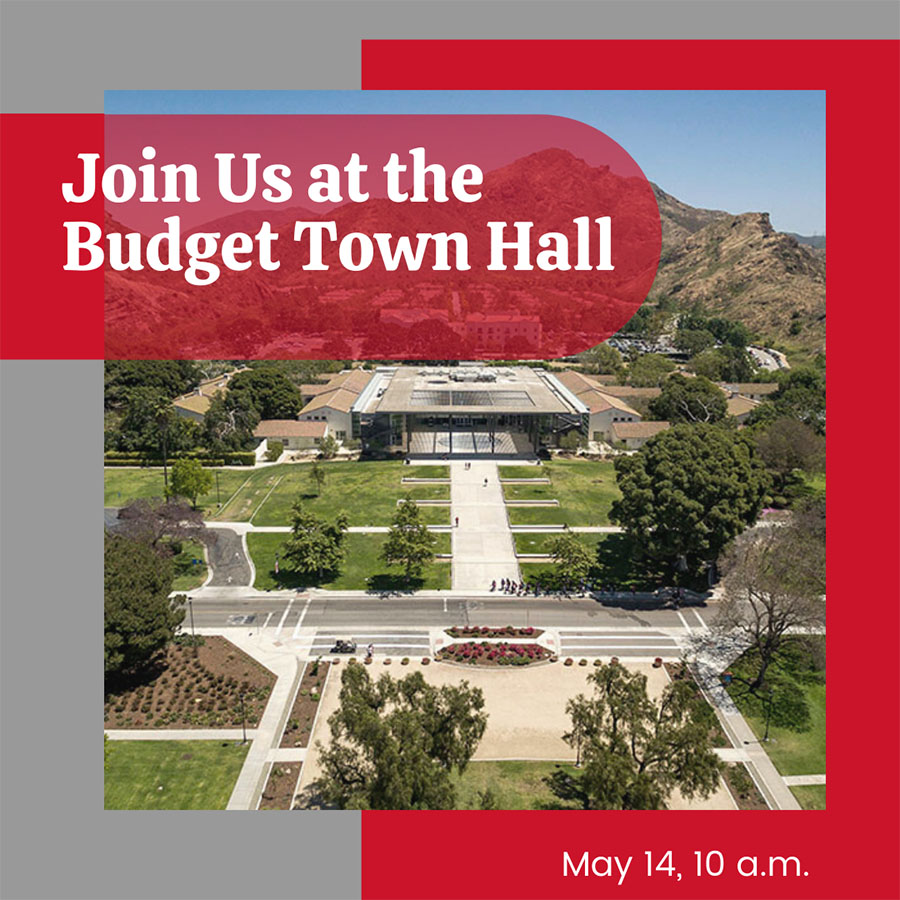 May 12, 2021 - Please join us for a virtual Strategic Resource Planning Committee (SRPC) Budget Town Hall on Friday, May 14 at 10 a.m.; this is the final Budget Town Hall for the spring semester.
The forum will include campus budget updates for FY 21/22, including presentations of divisional budget requests. Instructions for how to attend the Budget Town Hall are available on the Strategic Resource Planning Committee (SRPC) website.
Please register ahead of time; the join link is available on the campus attendee instructions on the SRPC website.  Guests will be able to submit questions using the enabled Q&A feature throughout the meeting. Questions will be addressed at the end of the meeting. Click here to view previous Budget Town Hall presentations.

We look forward to seeing you at the Budget Town Hall.
For more information or questions regarding the Budget Town Hall Meeting contact the SRPC Committee Support Team at srpc@csuci.edu prior to the meeting.