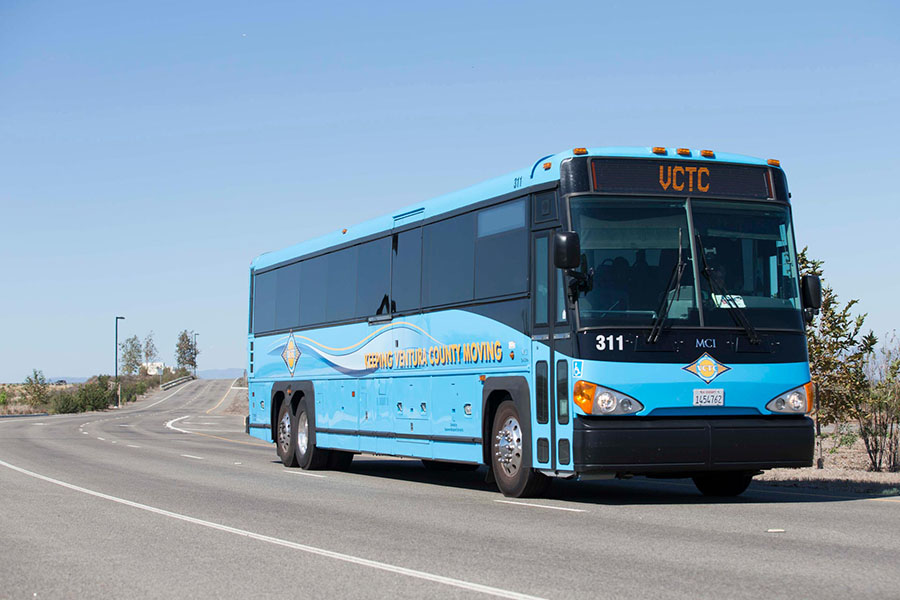 March 16, 2020 - With the announcement of campus migrating to virtual instruction, VCTC bus service will be reduced to and from campus starting March 21, 2020.
Routes 90 & 97 will be put on hold, and Route 99 will be the only CSUCI route in operation.

Additionally, we have been informed by county transit providers that contingency plans are being made and increased sanitary efforts are already being implemented (e.g. enhanced bus cleanings nightly, driver hygiene awareness, and purchasing cleaning supplies).

Remember to have good hygiene practices while taking public transportation. Avoid unnecessary touching of bus interior, cough or sneeze into your elbow, and create at least six feet of distance between you and other riders when possible.

We appreciate your patience and understanding during this time. 
For more information contact Transportation & Parking Services at 805-437-8430 or parking@csuci.edu.