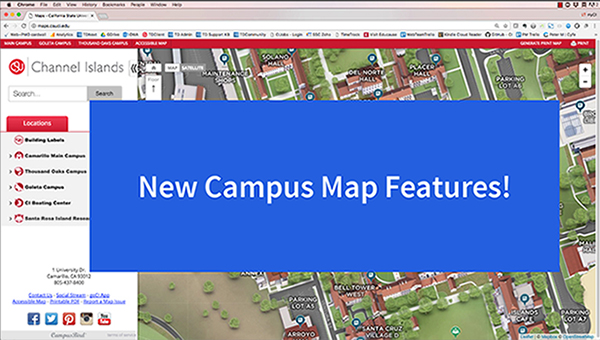 Nov. 13, 2017 - The Division of Technology & Innovation is pleased to share 3 major new enhancements to the interactive campus map that make it better and easier: building labels, better map printing, and best of all: interior building maps for the Bell Tower!
Watch a short video demonstrating how to use the new features here:
https://youtu.be/ySH8u2ArhjQ. 
For more information contact Peter Mosinskis at 805-437-8587 or peter.mosinskis@csuci.edu.