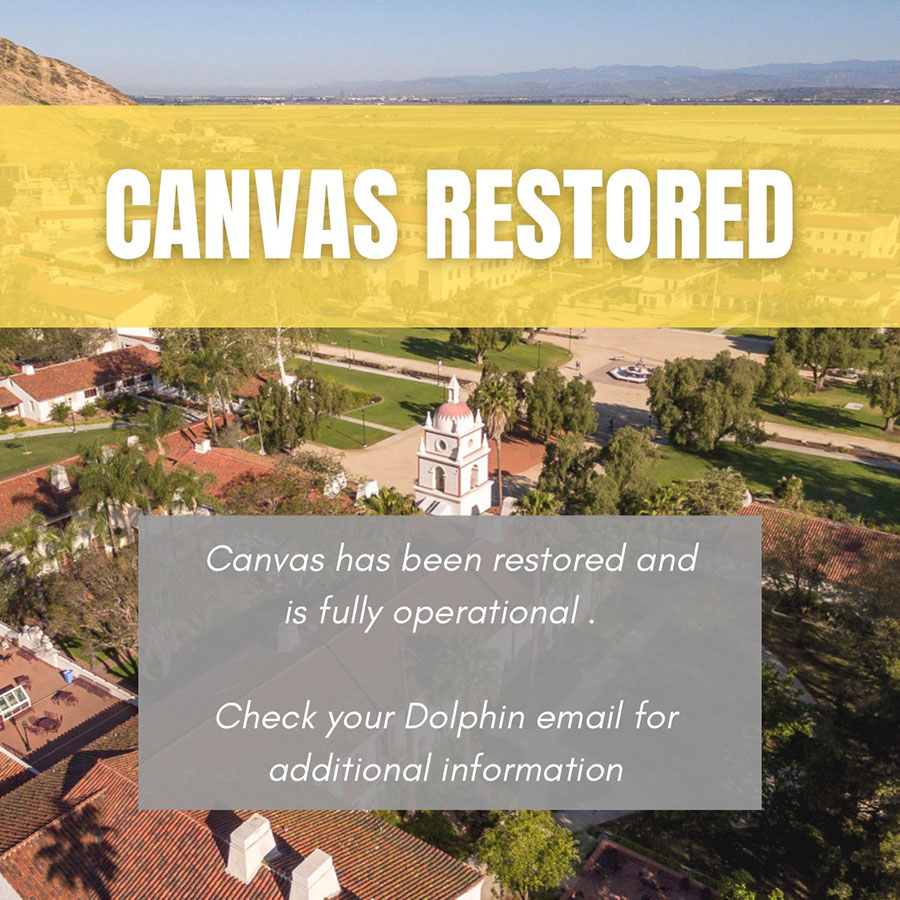 Dec. 8, 2021 - The Canvas issue has been resolved and the system is up and running as of early this morning. 
A number of classes were impacted yesterday, however, including some with finals in process. Students who were impacted by this issue should be working with their faculty instructor(s) directly to address any disruption in work that occurred. 
A number of classes were slated for final exams yesterday (Final Examination Schedule) and broadly speaking we want to honor the final exam schedule as published. That said, it is possible some courses may need to reschedule due to the impact of the outage. Faculty will contact their classes directly to inform students of any changes. 
If you are a DASS student with an approved exam impacted by the outage and your faculty has rescheduled, please contact accommodations@csuci.edu.
Please be assured that steps are being taken to discuss the best path forward for those whose final exams were not completed due to the outage and additional information will be shared as it becomes available. Please continue to monitor your Dolphin email for any updates. 
Any questions about your final exams should be directed to your faculty instructor. 
Thank you for your patience while this issue was resolved, and we wish you all the best as you finish out the Fall semester.