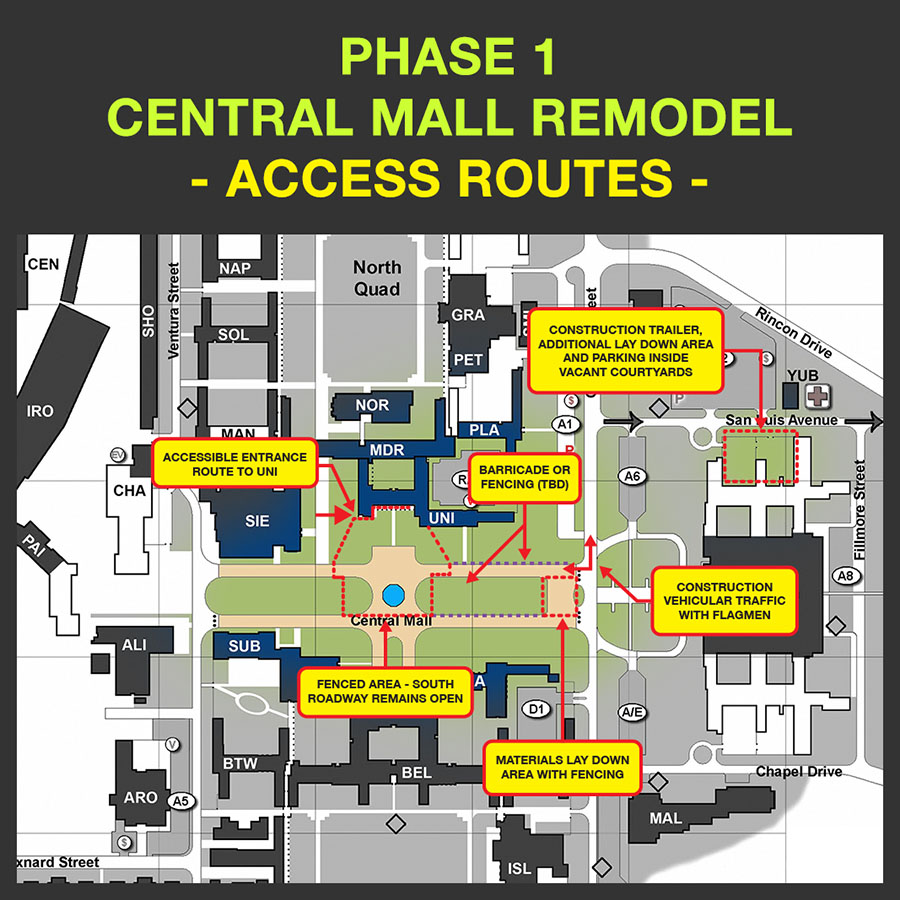 Dec. 10, 2019 - Facilities Services has set a date for the start of the Central Mall renovation project. The Central Mall area between University Hall and the Bell Tower is being renovated with new permeable pavers to replace the decomposed granite surface.
In consideration of the upcoming rainy season and the need to ensure the project is completed prior to Commencement, the contractor will mobilize and begin installing fencing around the first phase of the project beginning Wednesday, Dec 11. This fencing is necessary for everyone's safety and to provide the construction crew with an area to work and store equipment and materials. 
Demolition work will not begin until after finals week to minimize disruptions to the campus at the end of the semester.
The project will proceed in two phases to allow access to all buildings and the mall area. The first phase of the project will only impact the area directly in front of University Hall; the second phase of the project will impact the area directly in front of the Bell Tower.
Central Mall signage will be available to direct pedestrians around the construction zone, as well as the attached campus project map which also denotes pedestrian pathways.
For more information contact Facilities Services at 805-437-8461.