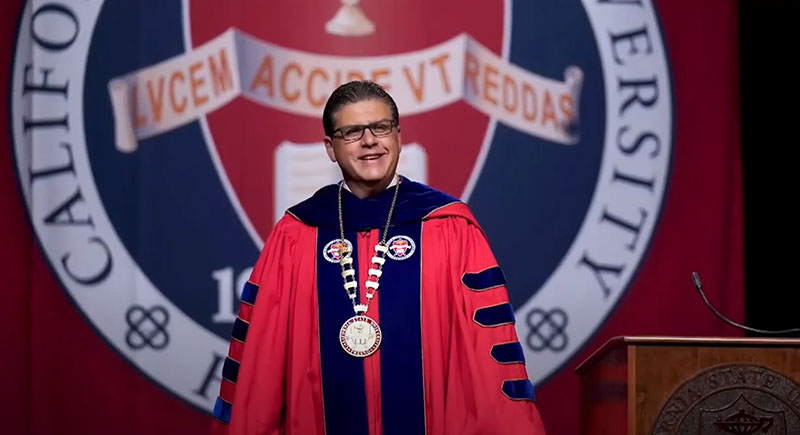 Oct. 9, 2020 – On Sept. 23 CSU Chancellor Timothy P. White announced the appointment of Joseph I. Castro to serve as the eighth chancellor of the California State University. The first California native and first Mexican American appointed to the position, Chancellor-select Castro will begin his new duties in early Jan. 2021.
Shortly after his appointment was announced, Chancellor-select Castro participated in a video interview that is now available to members of the campus community who were not able to watch the live feed.
For more information contact Communication & Marketing at csuci.news@csuci.edu.