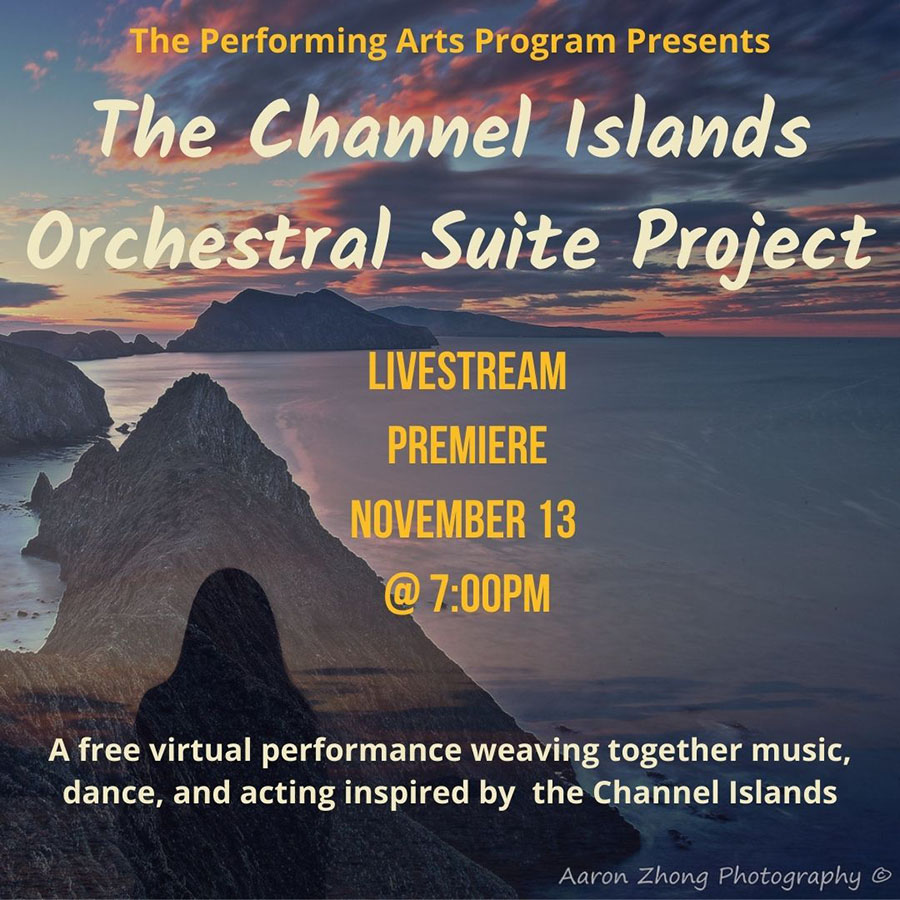 Nov. 9, 2020 – Join us on Nov. 13 for the 2020 premiere of The Channel Islands Orchestral Suite. Featuring work from many students at CSUCI, you will enjoy music, dance, theater, visual arts and digital media arts, set to the original composition, written by Ashley Hoyer and commissioned by Assistant Professor of Performing Arts KuanFen Liu in 2019.  
Inspired by our own local Channel Islands, this special performance is co-directed by Professors KuanFen Liu and Catherine Buriss. The YouTube premiere for this year will be Nov. 13 at 7 p.m.  and will remain on demand until Dec. 4.
Learn more about the history of this performance as well as access the YouTube link on Nov. 13 by visiting https://performingarts.csuci.edu/featured/production.htm.
For more information contact Catherine Burriss at Catherine.burriss@csuci.edu.