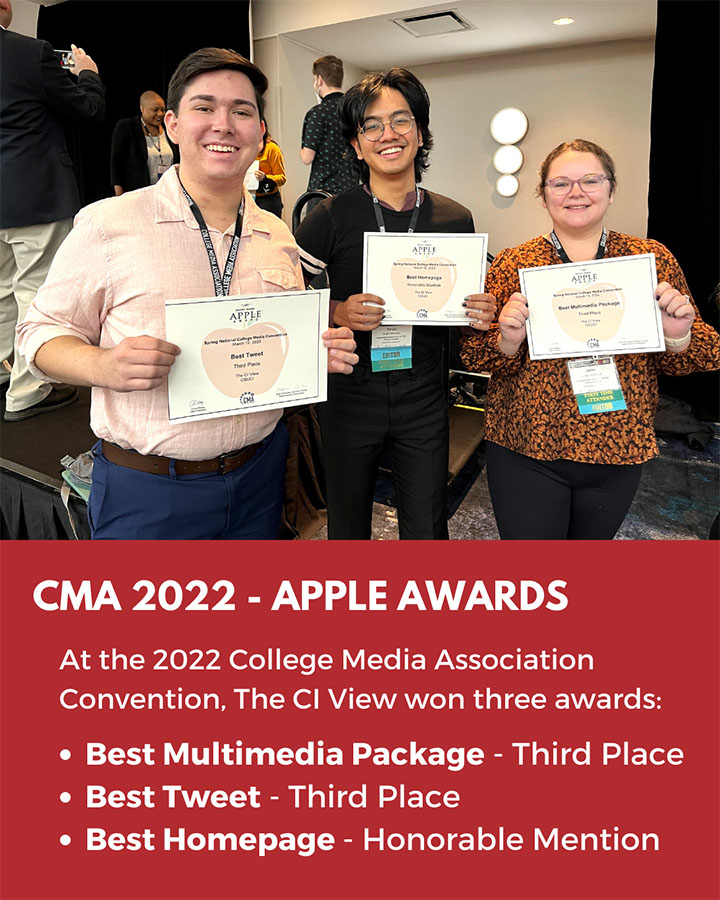 May 26, 2022 - A team of students from The CI View - Student News at CSU Channel Islands (CSUCI) attended the National College Media Association Convention this spring in New York City for the first time since the pandemic began.
The CI View - Student News provides the student body of CSU Channel Islands with news about what is happening on campus and in their community through a variety of mediums, including a weekly e-news bulletin. It is a student-run organization and provides a platform for the student voice.
At the Convention, students networked with their peers from other student news organizations from across the country and engaged with top leaders in journalism. A highlight of their convention experience was coming home with two awards and one honorable mention for their work this academic year.
The students submissions were in competition against numerous student news organizations from across the nation and they brought home Third Place for Best Multimedia Package for their video, "CI Returns: Student Perspectives" and companion article; Third Place for Best Tweet for their coverage of "The 2021 President's Convocation," and an Honorable Mention for Best Homepage for The CI View's very own website at
civiewnews.com
!
The CI View aims to be student-centered by giving students opportunities to become involved and learn about the dynamic field of journalism.
Join or follow The CI View on Instagram and Twitter @TheCIView to keep informed throughout the academic year.
The University encourages persons with disabilities to participate in its programs, events and activities. If you anticipate needing any type of accommodation, or have questions about the physical access provided, please contact the respective area below as soon as possible, but no later than seven (7) business days prior to the event/activity: