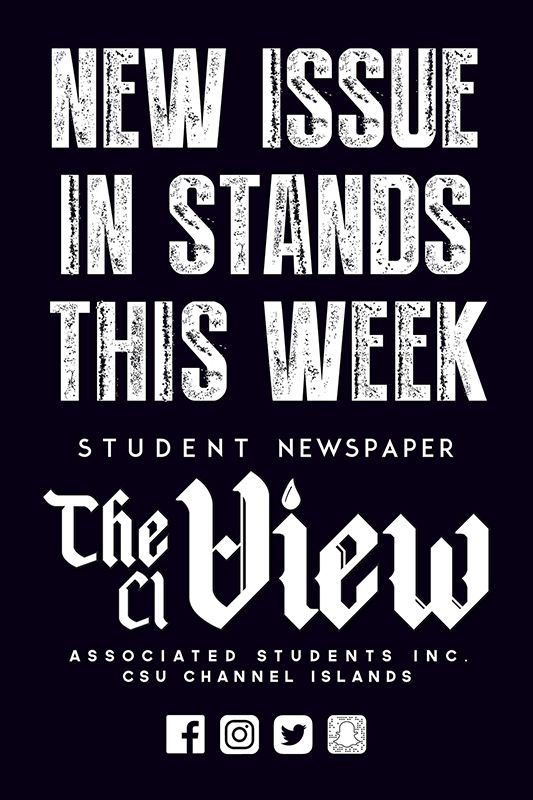 Feb. 6, 2019 - The latest issue of The CI View is now available - pick one up from a campus newsstand today! 
Catch up on recent campus news, learn more about opportunities for involvement and review the calendar of events to find something that piques your interest. Features in this issue include:
Welcoming the interim Provost
Greek recruitment week
Black Student Union organization
New AMA club on campus
The CI View is a student-run newspaper that seeks to keep the campus informed about University developments and local and community news. Students are encouraged to voice their own opinions, ideas and suggestions by submitting content for review.
For more information contact The CI View at 805-437-2753 or ciview.editor@csuci.edu, or visit The CI View website.